Build a New Ecosystem at 5G New Era Neoway Present at MWC Shanghai 2019
On June 26th, Mobile World Congress (MWC) Shanghai 2019 kicked off in Shanghai. The three-day exhibition attracted more than 550 well-known companies all over the world to showcase the latest technology, the most innovative products and services, and the ideas that will affect the future of the entire technology industry. Playing an important role in "connectivity" of IoT, Neoway displayed a series of module products and solutions at MWC Shanghai2019 with its exhibition theme of "build an IoT ecosystem".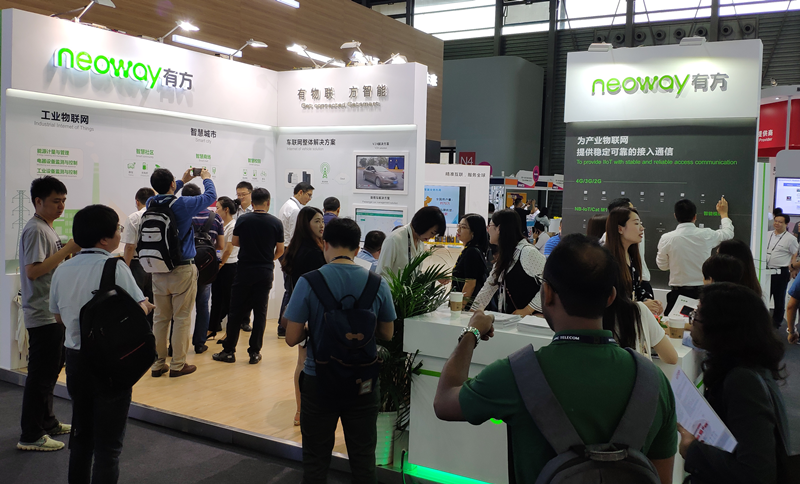 Build an IoT Ecosystem with Reliable Partners
Upholding the concept of "innovation", Neoway exhibited various end products that its partners developed on Neoway modules at MWC Shanghai, including smart water purifier, smart router, smart seal, PoC terminals, payment box, smart ETC and other products. Neoway communications modules provide more stable communication for these end products to ensure faster response and better performance.
A quite number of visitors have stopped at Neoway's booth to consult about what the new functions of smart water purifier are, how to use the smart router, how the smart seal innovates management, what the differential advantages of the payment box are, and so on. They also experienced the convenience brought by these products on site a knowledge of the rich application scenarios and communication stability and reliability of Neoway products as well as the layout of the ecosystem constructed by Neoway within last 10 years.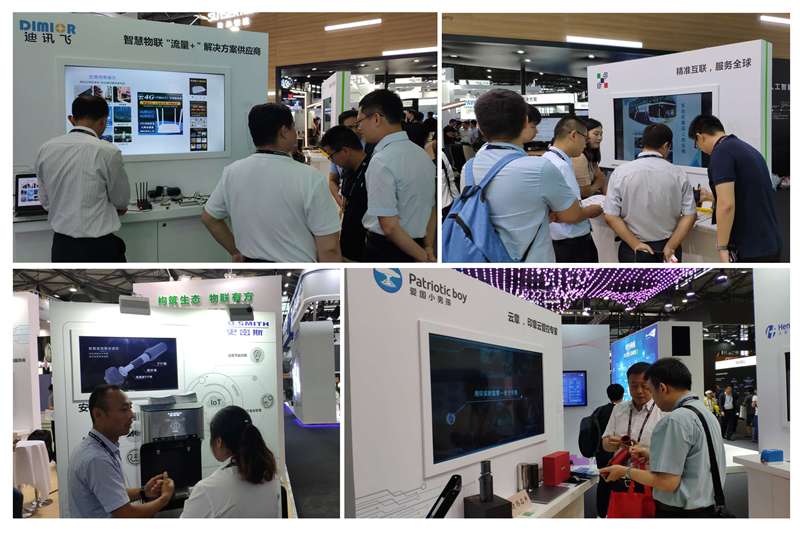 Better performance, continuous innovation
At MWC Shanghai, Neoway showcased only a small part of its IoT ecosystem. Over the years, Neoway has provided a number of stable and reliable access communications products for the industrial IoT: the pioneering M590E, the landmark 4G 7-mode module N720, the smallest low-power-consumption data-only 2G module N11, the LPWA module N21 supporting eSIM, and other products with excellent performance. These cellular modules have been widely used in smart energy, IoV, industrial IoT, commercial retail, smart city and other industries.
A series of Neoway new products were officially launched to the global market at MWC Shanghai 2019 in the meanwhile. The latest NB-IoT modules, N27 and N28 exhibited at the MWC Shanghai, are equipped with Qualcomm MDM9205 chip and provide various application interfaces. They support Open CPU, SDIO 3.0, and diverse global frequency bands. The new 4G module N75 has larger memory with a smaller size and it has been certified by FCC. At this congress, these new products were officially launched to the global market. Whether it is a flagship module in shipment or a fresh new product, Neoway products have been the focus of customers' attention. Enterprise representatives from the UK, the United States, India and other countries have conducted detailed consultation into the coverage and application scenarios of the Neoway NB-IoT module. Through the display with six co-exhibitors, as well as the positive introduction of on-site staff, the ultra-high performance and rich applications of the products has been favored by visitors at home and abroad. Many manufacturer representatives showed great interest and cooperation intention.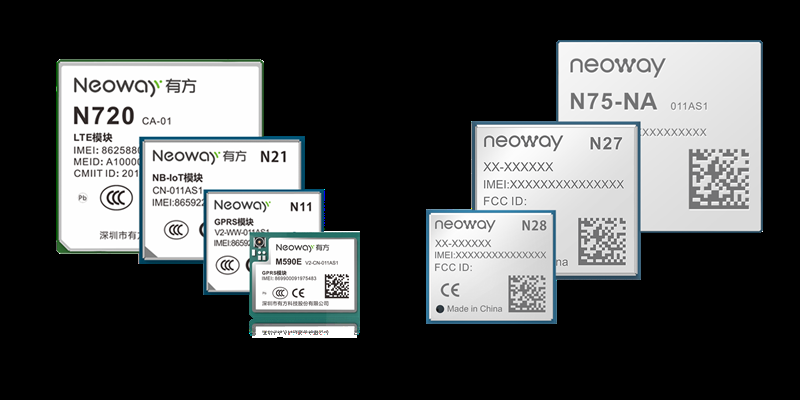 Address pain points and there is a promising future for Neoway
In recent years, V2X technology has been recognized as the trend of IoV. Neoway, as early as 2016, developed the A70 automotive-grade LTE module, which was certified by ISO16750.It is a reliable communication solution for the OEM market of the vehicle industry. In addition, Neoway's smart 4G OBD products have been verified by the North American operator AT&T, and have been shipped in mass to the American and European high-end vehicle market and the Indian market.
At the exhibition, Neoway introduced an all-new C-V2X module A90 and V2X passenger car solution. C-V2X based on cellular networks can enable vehicles to communicate real-time information fast to vehicles, networks, infrastructure, and pedestrians and it is the key to ensure road traffic safety and achieve autonomous driving. After Chinese Ministry of Industry and Information Technology(MIIT) issued 5G licenses for commercial rollout in this June, autonomous driving, as one of the biggest application scenarios of 5G, would gain an acceleration in its development. The A90 module and the V2X scheme can provide safer and more effective service of emergency braking, reverse overtaking warning, intersection collision warning, speed limit warning, etc.
Of new ecology, new products and new areas, Neoway never stops innovation. Over the past ten years, Neoway IoT ecosystem has been gradually formed. As a provider of stable and reliable IoT communication product and service, Neoway will put more efforts into innovation and R&D to promote the healthy and sustainable development of the IoT ecosystem, and seek for cooperation and win-win opportunities with customers around the world.
Welcome to Neoway's booth (Hall4 E25) at MWC Shanghai 2019. You will experience more wonderful applications of the innovative IoT products at our booth during the congress!