Neoway Technology Introduces Its First Cat.1 Hardware Security Module for Building a Stable, Reliable, and Secure IoT Connectivity
The development and integration of the Internet of Things (IoT) have greatly improved business efficiency, but they have also brought significant security challenges. Traditional safety measures are no longer sufficient to meet the ever-changing security needs. Currently, hardware encryption stands as the most efficient means to ensure the security of IoT devices. By utilizing dedicated hardware encryption chips, it encrypts data, providing a higher level of security compared to software encryption. Its robustness makes it resistant to decryption attempts, enhancing the safety of data transmission, systems, and devices. In this way, it effectively safeguards user information and plays a crucial role in protecting data integrity and facilitating confidential communications.
A Hardware Security Module (HSM) is designed in accordance with the national second-level security standard. It securely manages, processes, and stores encryption keys within a highly reliable and tamper-resistant device. This HSM offers comprehensive protection for a wide range of Internet of Things applications, encompassing secure information exchange, identity verification, and program running.
Leveraging Neoway Technology's years of technical expertise and accumulated experience in Cat.1 modules, the company has independently developed and launched its first Cat.1 HSM, N58-CA. This module offers industry clients robust information security protection.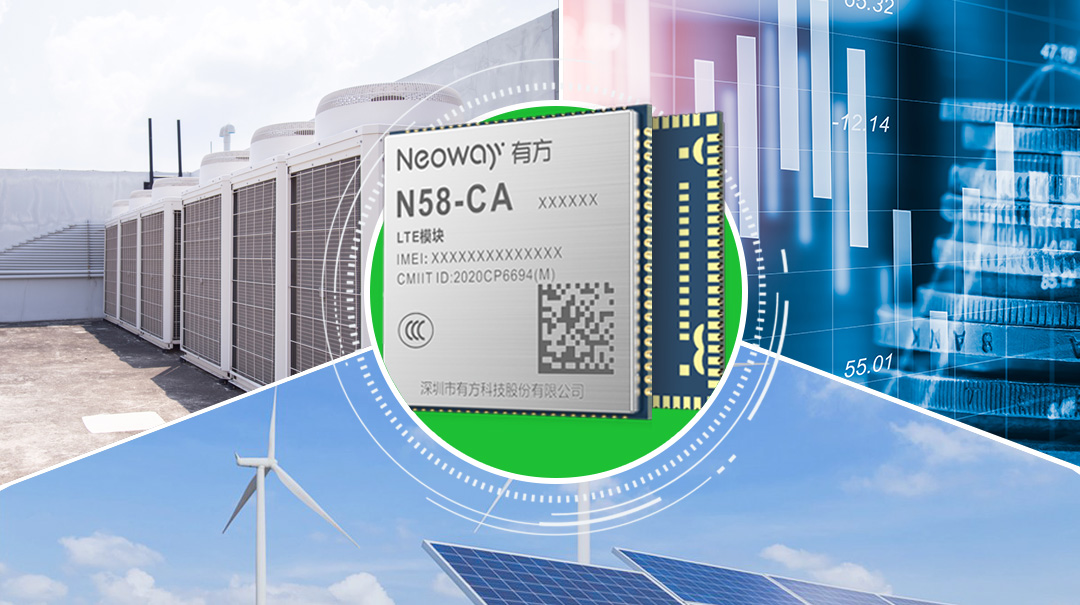 As the industry's first Cat.1 HSM, Neoway Technology's N58-CA combines secure chip design with EAL4+ and national second-level security certification. It integrates UART, I2C, and SCD communication interfaces, and features a built-in hardware acceleration engine for cryptographic algorithms. This comprehensive design ensures the data security of numerous applications in the Internet of Things industry.
CPU: Uses a 32-bit ARM Cortex-M0 core with single-cycle hardware multiplication instruction, capable of operating at a maximum frequency of 48 MHz.

Secure memory: Has a capacity of up to 64 KByte of on-chip FLASH, supporting encrypted storage and hardware ECC verification, with a lifespan of 100,000 erase/write cycles and data retention of 20 years. It also integrates 6 KByte of on-chip SRAM and supports hardware parity checking.

Low power management: Supports various modes such as IDEL, STOPCLK, STANDBY, PD, aiming to minimize device power consumption.

Security algorithms: Includes built-in algorithms such as RSA, SM2, SM3/HASH, ECC, SM4, DES/3DES, AES. Equipped with a built-in True Random Number Generator (TRNG) and supports CRC16 operations, ensuring the security of data transmission.
Neoway Technology's Cat.1 HSM, N58-CA, developed this time, will be launched on the market in the near future. Stability, reliability, and secure connectivity have become the hallmark of Neoway Technology. The widespread application of Cat.1 HSMs can be seen across various terminals and scenarios such as smart energy, financial payments, intelligent security, and commercial air conditioning. By providing robust security, N58-CA plays a vital role in safeguarding the development and security of the Internet of Things industry.