Overview
Before the vehicles are connected to the IoV, many problems exist in vehicle management. For example, the vehicle conditions cannot be grasped in real-time, the vehicle location cannot be monitored in real-time, and the driving route cannot be properly controlled. These fleet management problems now can be solved by the IoV solution. Neoway launches the in-vehicle OBD series products to solve the problems of fleet management.

Solution
Based on the 2G, Cat.M, NB-IoT, and Cat.1 cellular communication technologies, Neoway develops the in-vehicle OBD series products to help fleet operators solve the fleet management problems.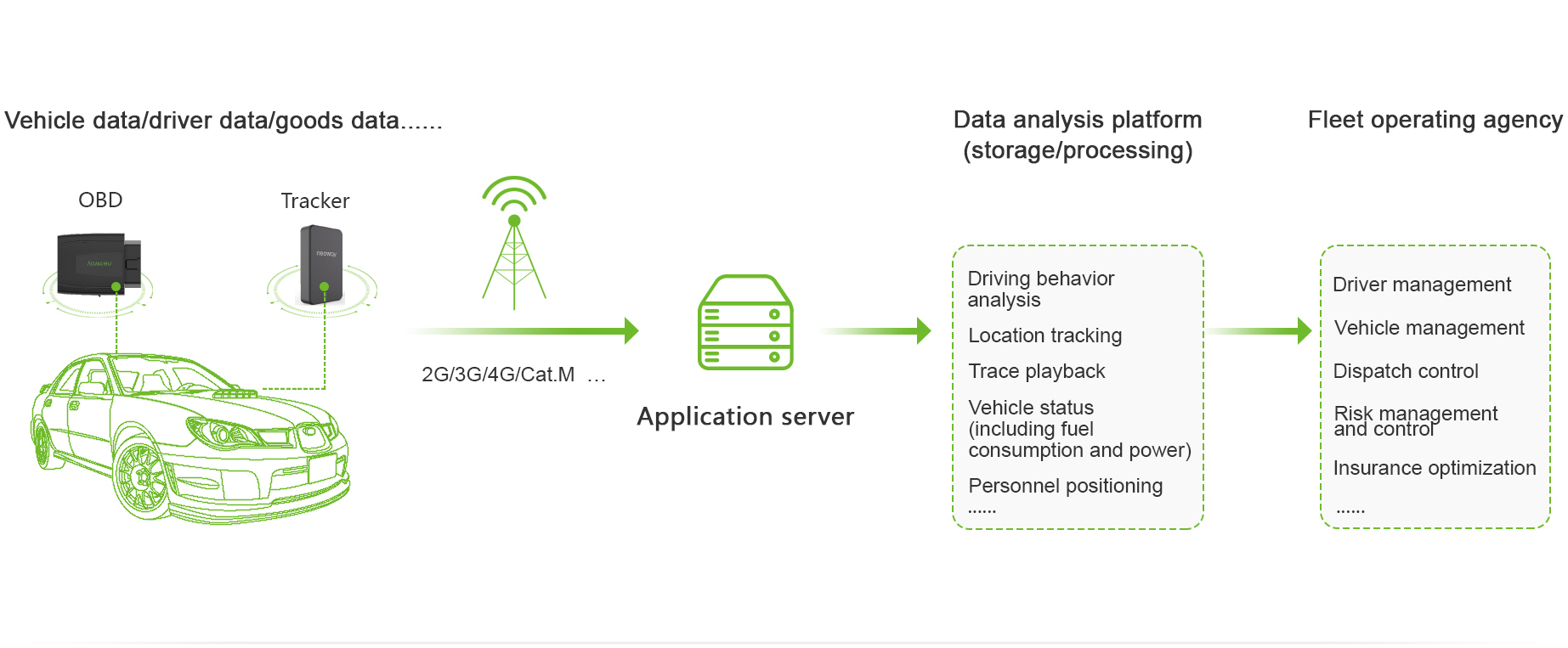 Product function
Complies with the J1939 protocol.

Supports both the Android and Linux operating systems, which facilitate interconnection and development.

Supports multiple positioning methods, such as GPS, BDS, GLONASS, IRNSS, AGPS, and LBS. This allows the mobile app to easily track the vehicle in real-time and allows users to view the historical trajectory.

Provides the Bluetooth data service.

Sends the alarm information to car owners when the vehicle battery voltage is too low.

Supports the Firmware Over-The-Air (FOTA) upgrade method to ensure the optimum functions and performance of the product.

Sleeps automatically after parking, and wakes up, and works normally when the vehicle is started, which reduces the impact of the device on the car battery.

Advantage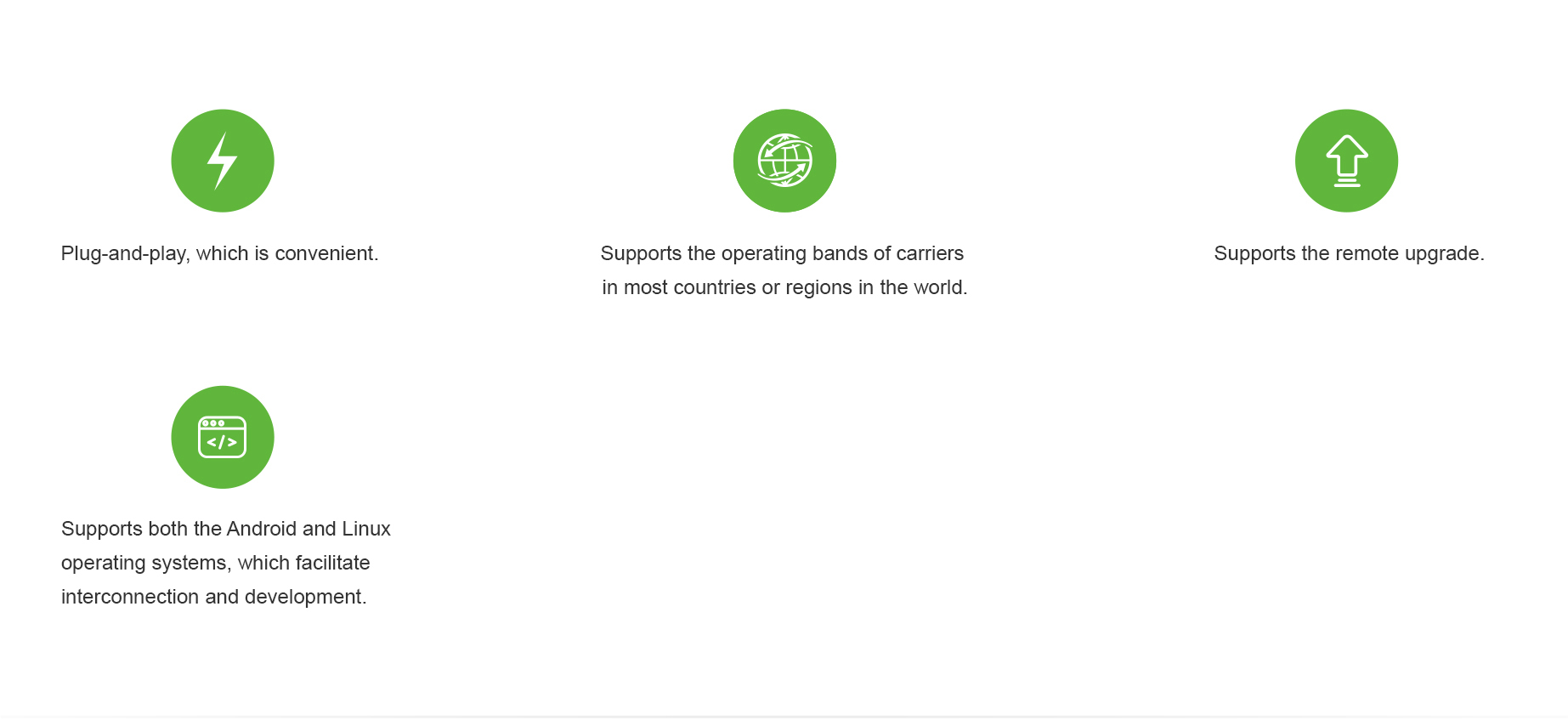 Customer Value
Monitors key parameters of vehicle operation in real-time in the driving process. The data can be analyzed to work out appropriate vehicle maintenance plans.

Provides real-time location information of vehicles to ensure vehicle safety. In case of theft, reports the location information of vehicles can be reported to the backend in time to help the police recover the vehicles.

The mobile app supports information customization and other functions to improve user experience.