Shining in Convergence India 2019, Neoway is growing strong in the India market
India is one of countries where the communication industry is growing the fastest. IoT has made outstanding contributions to India's economic development in recent years. The IoT market will continue to expand and is expected to grow from $21.1 billion in 2016 to $34.5 billion in 2020, with an average annual compound growth rate of 13.1%, according to an international data firm.
On January 29th and 31st, the 27th Convergence India expo, the largest communications exhibition in South Asia, was held in New Delhi. Neoway was invited to participate in this fair and showcased thr2G module N11, 3G module WM620, 4G module N720 (thefirst 7-mode 4G module in batch delivery in China and ranked top 1 in the power industry and China Tower market), A70 (China's first automotive-grade 4G module in strict accordance with IATF 16,949:2016 Automotive Industry Quality Management System standards), as well as NB-IoT module N25 that supportsNB+GSM dual-band and meet the future needs of the Indian Market, and other series of innovative products and solutions.Many well-known smart meter manufacturers visit Neoway's booth to seek cooperation.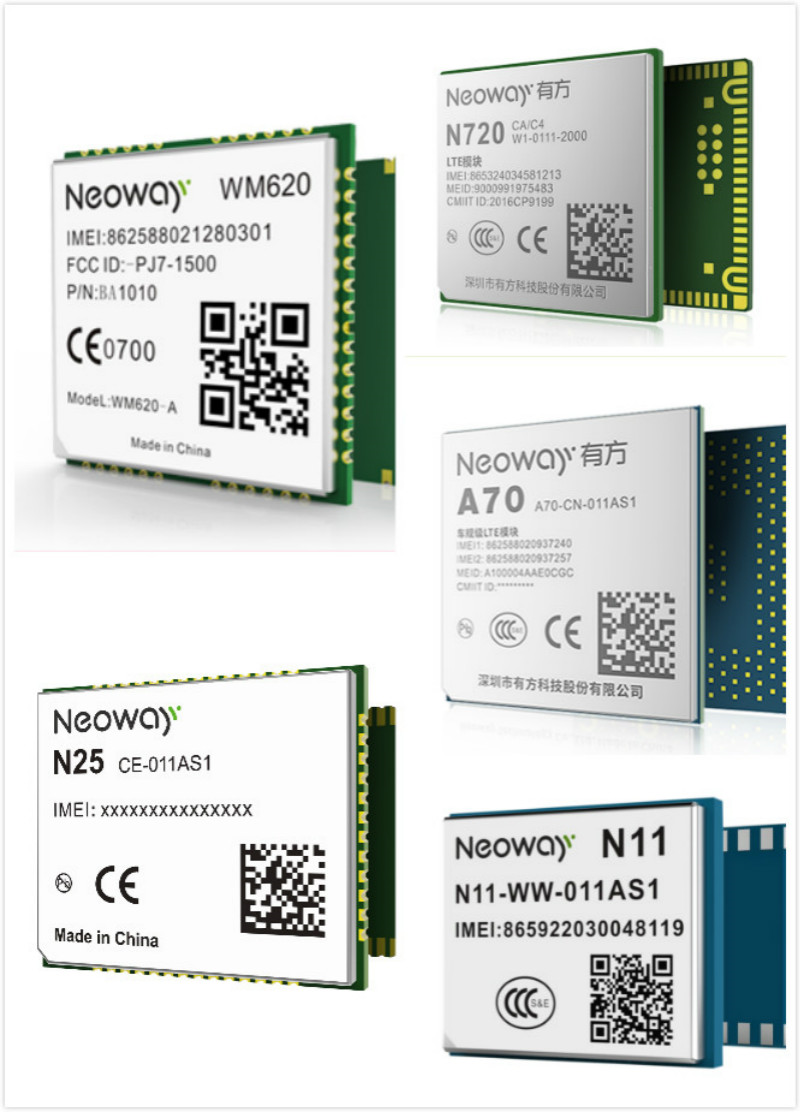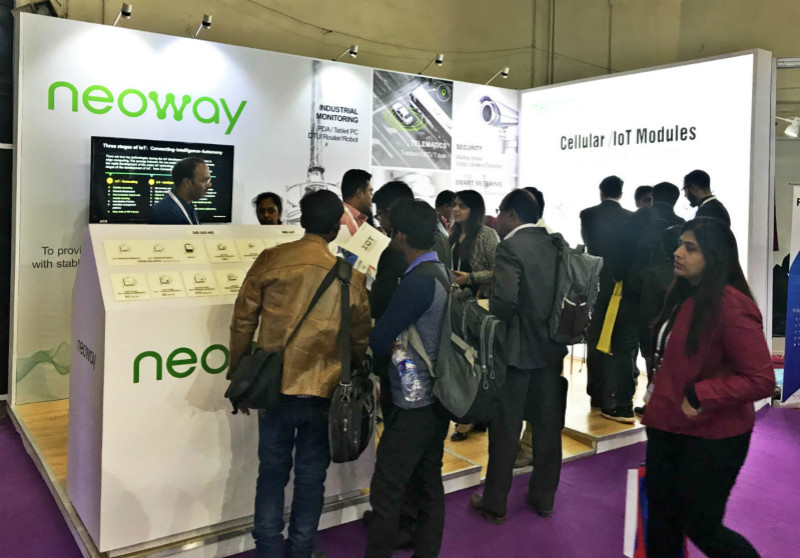 As one of the first providers that export communications products and services for industrial IoT to markets outside of China, Neoway Technology has remarkableperformance in the Indian market in recent years. In the IoV market, Neoway launched the world's first intelligent in-vehicle gateway products that passed the certification test India's largest 4G network operator Reliance and came into commercial use in large scale in overseas markets. In the past 2018, Neoway WM620 firmly locked the biggest market shares of the Indian Power 3Gcommunications. Neoway's local sales and technical support team in India provide quality of service and timely response.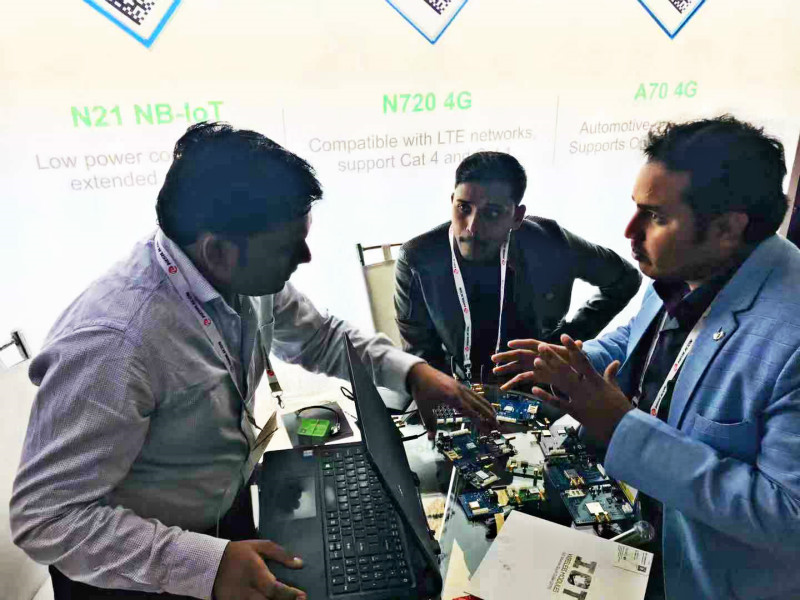 "We focus on IoT communications for more than 10 years, known for the stability and reliability of communications.After so many years, we have a mature system in the supply chain, cost, forecasting, delivery, and quality control, and we can provide customers with industry-leading products and services around the world," according to Ouyang Jian, the Director of International Sales Dept. Although customers of the overseas energy market still have a great demand for 2G, 3G cellular modules and solutions, NB-IoT will play an important role as its application scenarios are expending to a number of industries including industrial monitoring, manufacturing, transportation, energy, healthcare and so on. Since years ago, Neoway has started to arrange in the NB-IoT market:we established close relationship with operators, chip manufacturers, terminal manufacturers and other upstream and downstream partners to jointly create of NB-IoTcircle; we launchedNB-IoT modules and solutions N21 and N25 to provide strong support for customers to seize the market opportunity.
Focus delivers expertise.Neoway experienced the development process of wireless communications industry from analog signals to digital communication, and we have a deep precipitation accumulation and accurate judgment in communication technology and industry trends.
From a technical point of view, members of Neoway's core technology team are experts working in wireless communicationsindustry for many years and have a profound mastery and understanding of wireless communications technology and terminals.
From the industry point of view, Neoway is an important participant in the IoT trend, has a clear understanding of the development trend of the whole industry, and can correctly judge and grasp the development direction of the industry. Thanks to this, Neoway has obtained wide recognition of customers around the world and gained a market-leading positionin the field of energy, industrial monitoring, as well as device sharing, IoV and other areas through stable and reliable products.
India is one stop in the global vision,and Neoway has established a global sales network covering more than 20 countries to share the value of Neoway with the global customers.In the future, Neoway will continue to work with partners to advance the development and commercial useof IoT technologies and to help vertical industries around the world to improve efficiency and user experience.