Embedded World Exhibition Conference: Neoway debut a variety of heavyweight products
The three-day Embedded World Exhibition &Conference 2019 was held in Nuremberg, German. As the IoT industry develops rapidly and IoT applications are various, Neoway debut a number of NB-IoT products for the first time while Neoway showcasedits best-selling star products.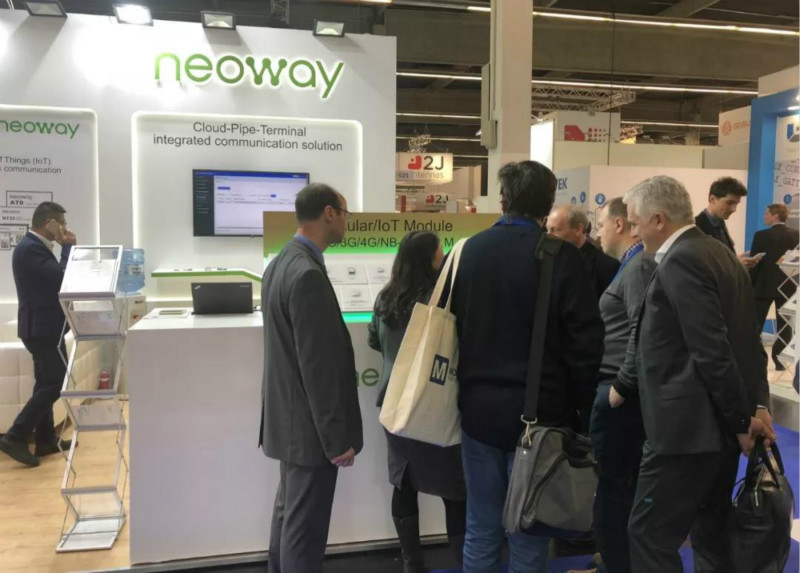 Europe is accelerating the construction pace of NB-IoT networks, and the NB-IoT modules provided by Neoway are expected to serve more IoT applications. According to Ouyang Jian,International Sales Director of Neoway, Neoway started the layout of the NB-IoT market several years ago, and established partnership with operators, chip manufacturers, terminal manufacturers and other upstream and downstream players to create an NC-IoT ecosystem. Neoway built a brand image of stable and reliable communication products and has been recognized by customers and partners around the world.
In 2018, Neoway's N21 module won the largest share in China Unicom's bidding project ofthree million pcs of NB-IoT modules. Then Neoway won China Mobile's bid of five million pcs of NB-IoT. By now, Neoway's NB-IoT modules are shipped in large volume, widely used in smart meters, industrial monitoring, manufacturing, transportation, energy, healthcare and other industries.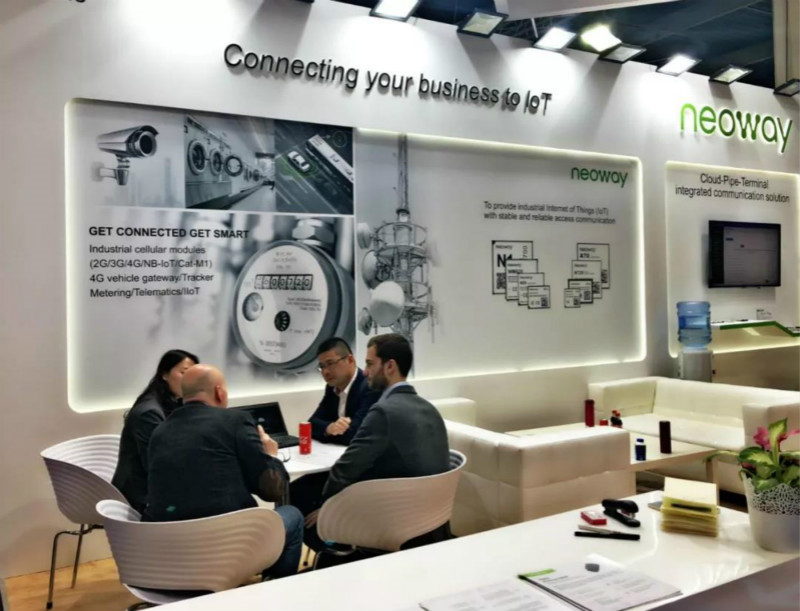 In this embedded exhibition, Neoway also officially released N28, a new generation LWPAN solution based on Qualcomm 9205 platform.This module supports CatNB2, CatM1 and EGPRS, supporting the global network frequency bands.With low power consumption, high integration, high reliability, strong scalability, industrial-grade applications and other characteristics, it can be widely used in the M2M fields,such as intelligent meter reading, intelligent security, smart city, logistics tracking, industrial manufacturing and other industries. As an iterative upgrade version of N20, N28 is more cost-effective and has a smaller size, lower power consumption, and better performance.
Years ago, the Internet of Things was officially set as a strategic development plan for ICT in Europe, and its development has sailed into the fast lane. As a professional provide of industrial IoT access communications products and services, Neoway has set up business sector in many countries in Europeto share values with global customers. With its more than 10 years of deep understanding of wireless communication technology and terminals, clear grasp t of the entire industry development trend, as well as its mature system in the supply chain, cost, forecasting, delivery, quality control, Neoway can help many vertical industries in Europe improve efficiency and user experience and provide leading products and services to customers around the globe.
About Embedded World Exhibition& Conference
Embedded World Exhibition & Conference is one of the most important annual events in the embedded system industry, and it is also the largest embedded exhibition in the world, and is a barometer of the economic development of the embedded industry and the industrial development trend of the EU.
Started in 2003 and held once a year, the exhibition provides a professional communication platform for a wide range of professionals in mobile systems and embedded systems around the world to facilitate the sharing of the latest R &D results in the field of embedded products and systems.