Neoway will attend MWC19 Los Angeles, landing in North America with multiple new products
Mobile World Congress 2019 (MWC19) Los Angeles begins on October 22, 2019. For the North American market, Neoway Technology brings its newly developed in-vehicles products and cellular communication modules that will be unveiled to the public for the first time.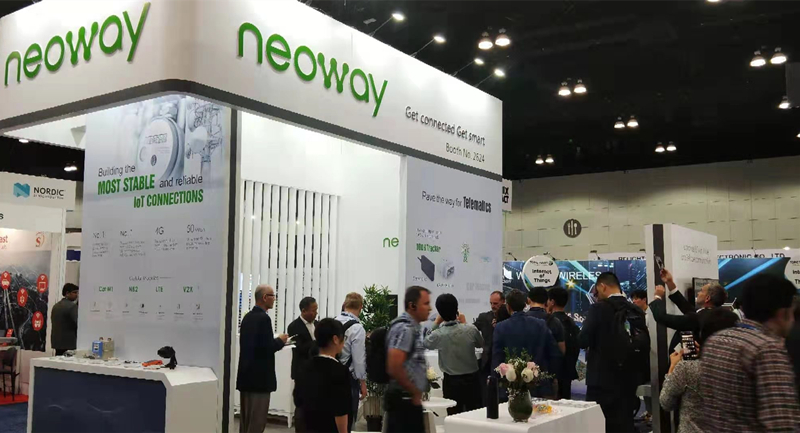 Comprehensive display of IoV products in different scenarios
In 2018, the world's first intelligent 4G OBD product that runs Android OS and Neoway developed for IoV service provider (TSP) passed strict certification tests of several major international operators in Europe and the United States, and rolled out in North America, Europe and Asia-Pacific markets.
At this show event, Neoway will present all its latest IoV products including OBD, Tracker, and C-V2X. They are applicable to car rental, fleet management, logistics transportation, usage-based insurance (UBI) and other scenarios and provide powerful support for improving travel efficiency and driving safety.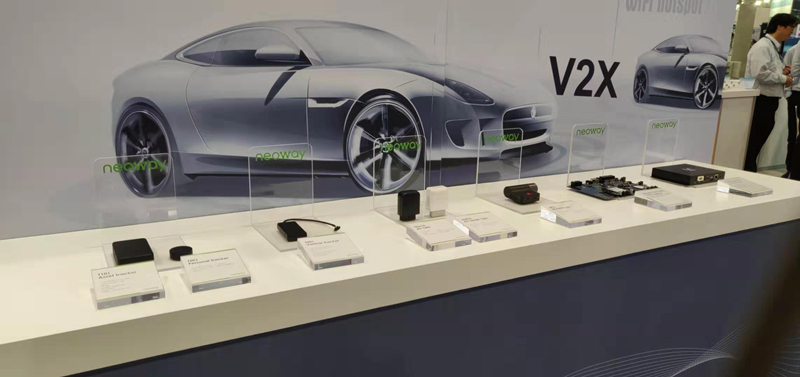 Launch a series of modules for the North American market
At this exhibition, Neoway will not only show star module products, but also present the latest LTE module N75 and LPWAN module N27, which are developed for the North American market.
N75 supports LTE Cat 4 and global frequency bands with wide certification coverage. The N75 series features a compact size to enhance the integration of customer products, and it supports package with compatibility, which enables customers to expand their products in different areas.
N27 is an LWPAN module that supports global frequency bands and Cat.M1 / Cat.NB2 /EGPRS, and meets 3GPP R13&R14 protocol standards. It can allows the products of customers in different regions to run on global networks in the future.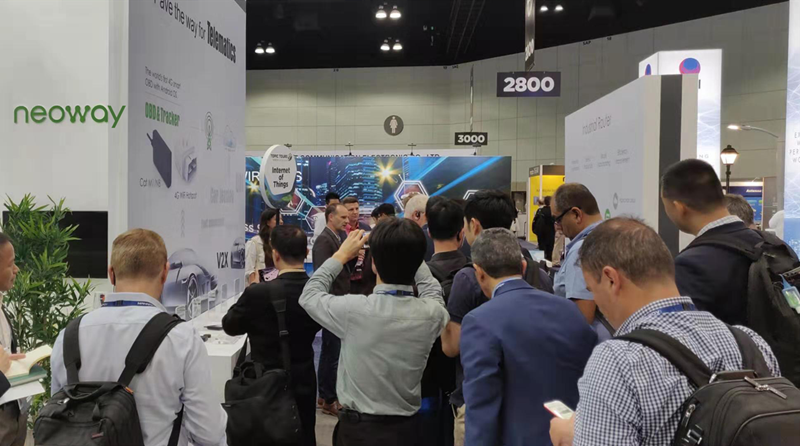 Expand Business in the NA market with a localization team and new products
"Neoway's cellular modules and terminal products have been widely applied to energy metering, smart security, IoV, shared devices, mobile payment, smart city and other fields." Felix, Vice President of Neoway, said, "this year, we set up a sales and business development team in San Diego. By localizing our service resources, we firmly believe we will provide better services and more timely support for North American customers. Meanwhile, the cellular modules for the North American market have entered the final phase of the certification test by the U.S. telecom operators. All these things demonstrate our strong determination to expand our business in the North American market. In the future, we will share the most advanced technologies and products of Neoway with globally renowned partners."
In the next two days, Neoway will continue to receive customers and visitors in booth 2624, seeking quality partners to jointly explore new opportunities in IoT and meet new challenges of cellular communication technologies.
For more information, welcome to booth 2624 on October 22-24!