European Utility Week & POWERGEN Europe 2019: Neoway helps enable the intelligent upgrade of the European energy industry
On November 12 (local time), the European Utility Week & POWERGEN Europe 2019 (EUW&PGE2019) is taking place at the Paris Expo Porte de Versailles in France from 12-14 November. The combined event is expected to attract more than 18,000 power and energy professionals.
Dedicated in the field of Internet of Things wireless communication for more than ten years, Neoway technology showcases its star products for different applications of the European energy industry at the exhibition.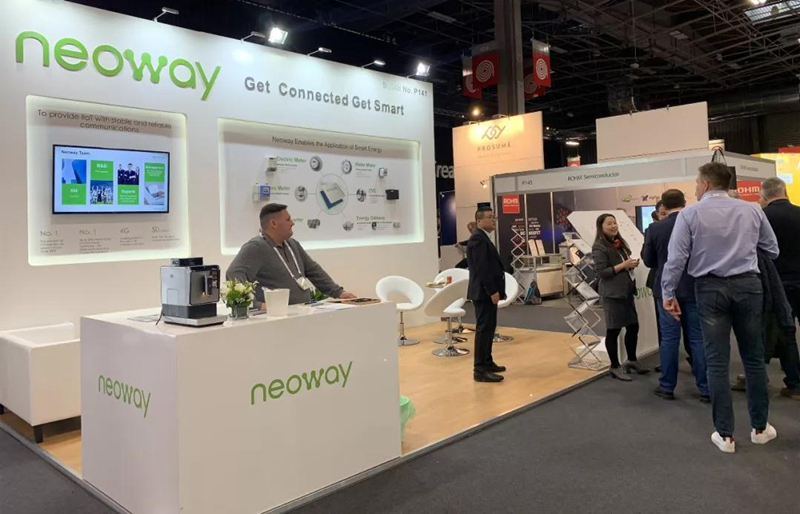 In recent years, the global energy industry is transformed by intelligence. The intelligence level of China's electricity market is leading the world, and many Chinese enterprises are gradually going abroad to contribute to the intelligence of the global energy industry. Neoway, the 2G, 3G, 4G and NB-IoT products of which are widely used in smart meters, smart water meters, smart gas meters, charging piles, photovoltaic equipment and other energy terminals, has been the Number One in the wireless communications field of China's power market for ten years with its stable and reliable products and services.
Considering the network coverage and operation costs in the European market, Neoway has launched the N27 NB-IoT module, which supports Cat-NB2, Cat-M1, and GPRS. Its operating network modes can be flexibly switched so that it is suitable for countries or regions where the networks are upgrading.
For 3G networks that are widely deployed in Europe, the Neoway N51 module is an optimal option since it is compatible with 2G and 3G networks and very suitable for a mature 3G network environment.
Neoway N720 4G series has a small size and HIGH EMC protection level. With industrial-grade performance, it can adapt to a harsh environment. The strong network compatibility and multiple backup mechanism can prevent customer data from being lost.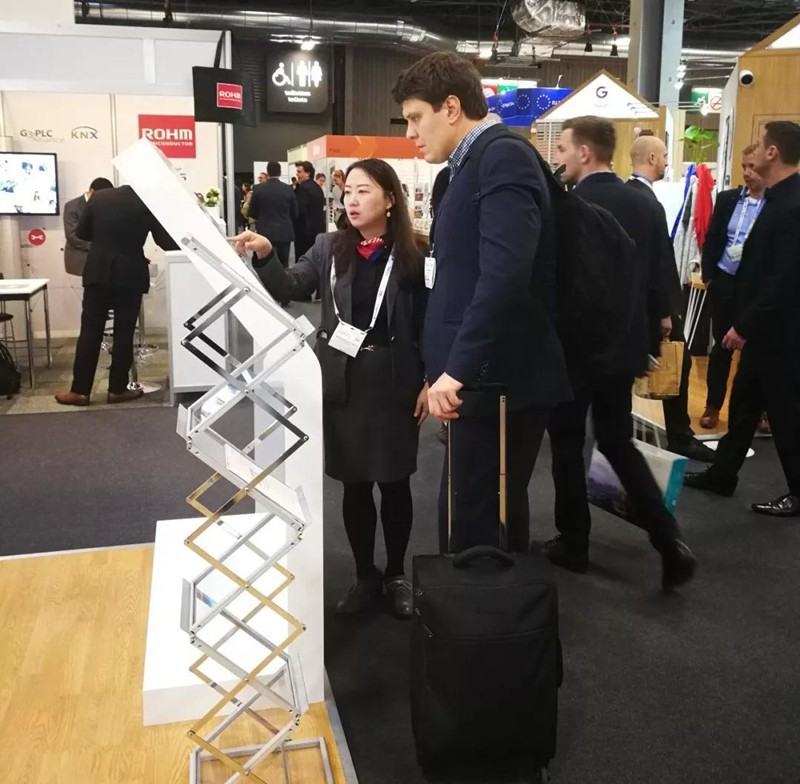 In the energy industry, it is critical to keep products stable and reliable. Neoway modules passed thousands of abnormal power-failure tests, stability tests of network registration and switch in an environment with weak signals, as well as high and low temperature, high and low humidity, vibration, drop and many other rigorous tests. The excellent electrostatic protection and reliability enable Neoway modules to be free of disturb and keep network connection and data safety.
"After watching the applications of our products, many visitors have shown strong interest in our modules and gateway products," said Tracy, Head of International Sales Dept of Neoway Technology, "we hope our stable and reliable products can help customers to develop the best applications in the shortest time and with the lowest cost. Customer satisfaction is our purpose. "
In the next two days, Neoway Technology will continue to exhibit related products at EUW&PGE2019. Welcome to the booth P141 to communicate and seek win-win cooperation.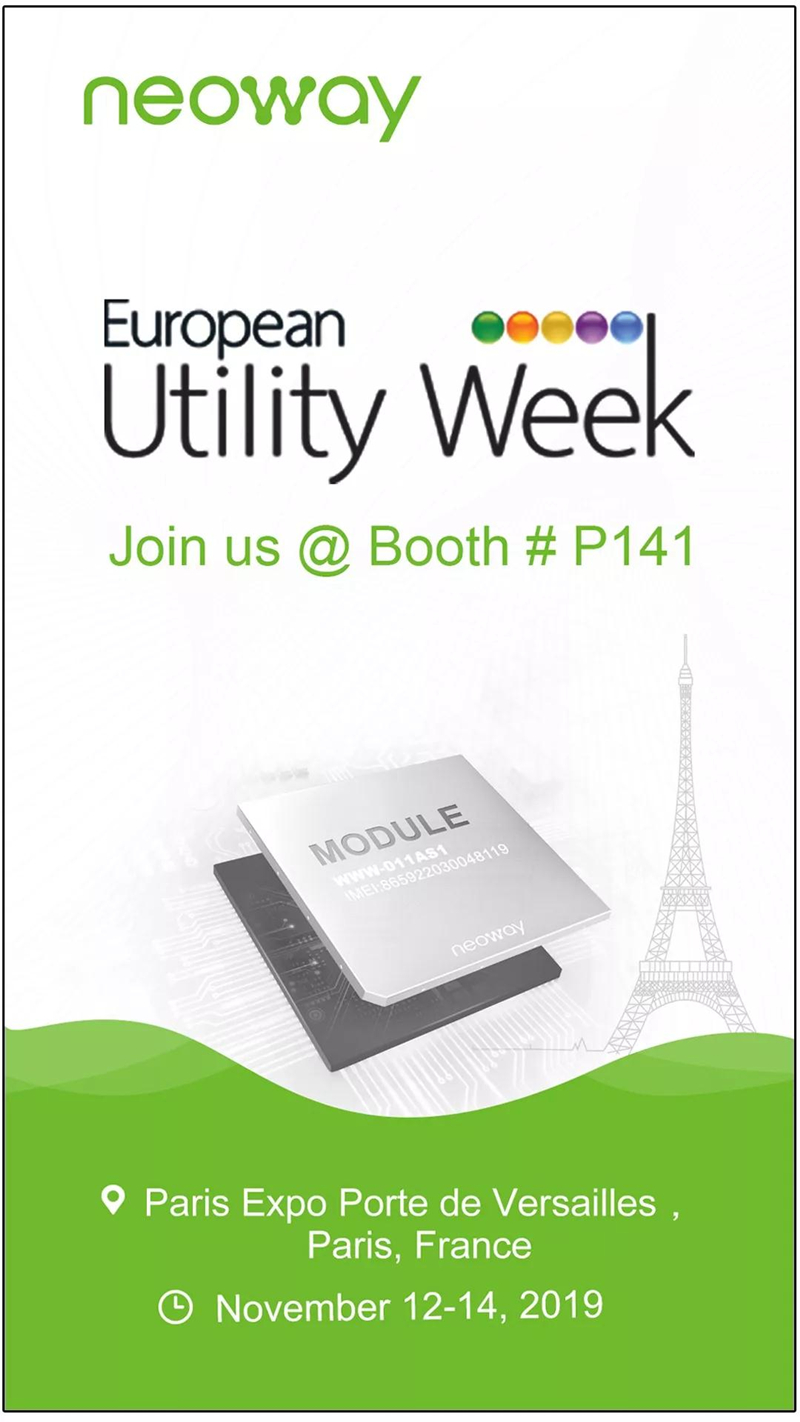 About European Utility Week
European Utility Week is the sole and largest professional utility exhibition in Europe, covering smart grids, data management, smart meters, transmission and distribution, communications, new energy, smart homes, energy storage, thermal energy, water, and gas. It is the largest smart grid and smart meter event in the European grid industry, with the widest product range and the highest level of participation, with influence in Europe, the Americas, Eastern Europe, Asia and parts of Africa. The EUW2019 attract is expected to attract more than 800 exhibitors and more than 18,000 professionals from over 100 countries and regions.