Keeping the Strengths in the Energy Industry, Neoway Will Be Present at Elecrama
On January 18th, ELECRAMA 2020, the flagship showcase of the Indian Electrical Industry ecosystem and the largest congregation of power sector ecosystem in the geography, is held in New Delhi, India in India Expo Center & Mart. This grant event brings together the complete spectrum of solutions that powers the planet from source to socket and everything in between.
More than 1500 exhibitors from over 100 countries will show their cost-effective products and solutions for the world. Neoway is present at Elecrama with its star products and applications in the energy industry to show the world its strength in the energy metering field.
With the rapid growth of the GDP and the demands for energy, a massive electricity power market is expected in India and South Asia. Since the intelligence-oriented transformation of the China electricity grid in 2009, Neoway Technology has devoted more than 10 years to the IoT market and kept the leading position for 10 years continuously. Neoway has abundant experience in industrial applications and cut-edge technologies. These strengths help Neoway lead China's electric power market and help Neoway emerge from the market outside of China.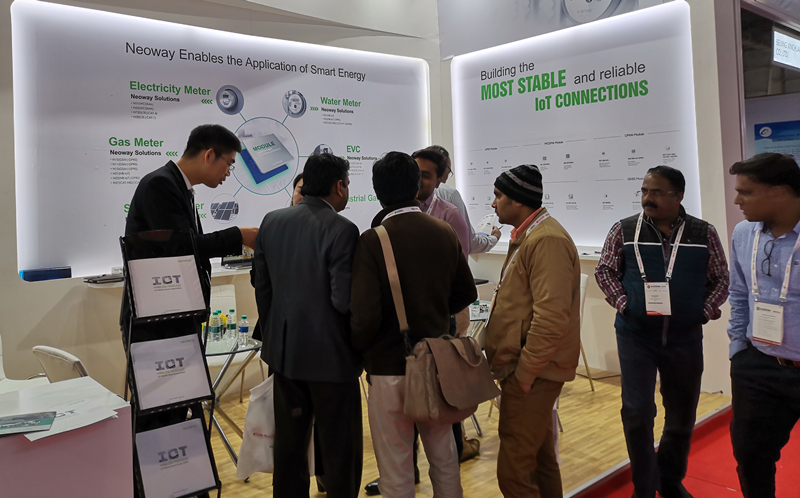 Strengths in the energy industry
In the Indian market, Neoway entered earlier and cultivated longer than other cellular module providers. Its mature and stable 3G modules occupy leading market shares. The new NB-IoT product, N25, supports both NB-IoT and 2G networks and can meet the technical requirements for applications in Indian electric power.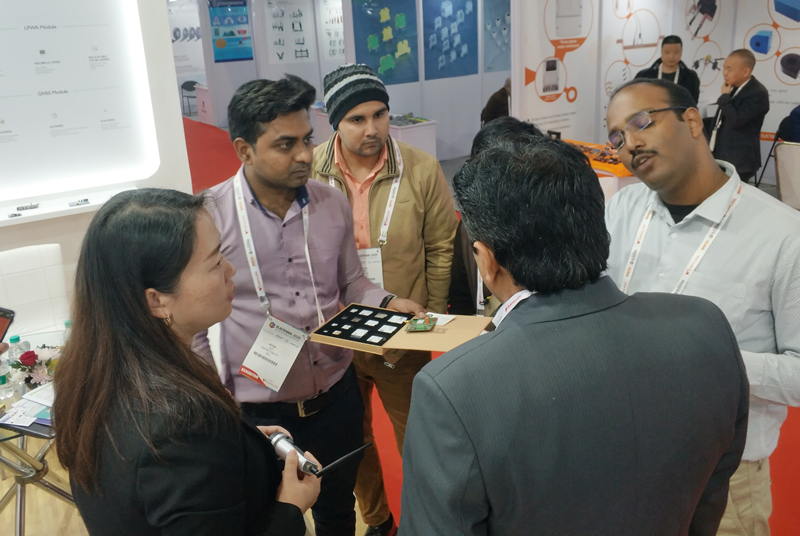 Complete product portfolio, easy development
For the applications in Indian electric power and other energy industries, Neoway provides various products for customers to choose based on their demands:
N58, the latest LTE Cat-1 module, supports Open Free RTOS and has better network performance than GPRS and lower power consumption and cost than Cat-4. It is an optimal option for customers to update the IoT products that use 2G or 3G. This module is applicable to the energy meeting (smart electricity meters, photovoltaic products, charging stations), sharing devices, mobile payment, and other fields that require low power consumption and medium data speed.

N27 supports three network modes including Cat-NB2, Cat M1, and EGPRS and supports GNSS and Open ThreadX. It's applicable to high-end smart water and smart gas markets.

N75-NA, the 4G module, has passed the strict tests of AT&T and be certified by PTCRB. It will help customers expand business in North America conveniently and effectively.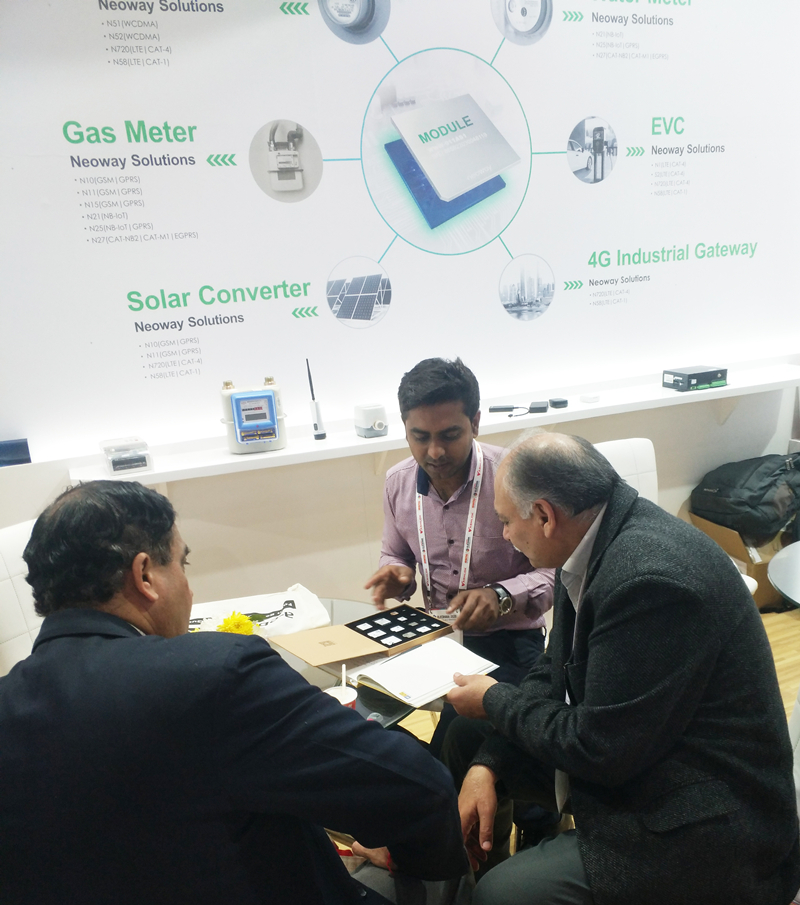 Enable smart energy
Neoway's booth attracted endless visitors and representatives from upstream and downstream manufacturers discussed the industry situations and trends, pain points, and solutions with Neoway.
"To provide stable and reliable communications access products and services is always Neoway's mission. While keeping our strength in the electric power market, we are also exploring more applications in the energy field to make everything intelligent and to make our life more environmental-friendly, more efficient, and more convenient." Tracy, the director of Neoway International Sales Dept said, "in the future, we will expand our local team in India to provide our customers with more efficient and more professional local services."
In the next 4 days, Neoway will continue the exhibition of energy products at Elecrama. For more information, please visit booth H20, Hall 15.