Neoway Technology Went Public Successfully with an IPO on STIB
On January 23, 2020, Neoway Technology Co., Ltd. (stock code: 688159) was successfully listed on the Sci-Tech innovation board (STIB) of the Shanghai Stock Exchange. At 9:30 a.m., the opening gong was banged, indicating another milestone in the company's history, but also heralding a new start in the company's high-quality development.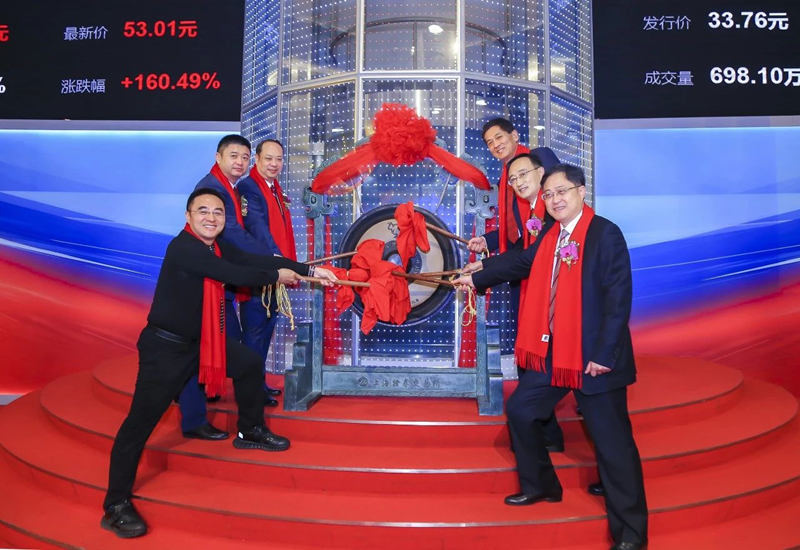 At the listing ceremony, Mr. Wang Kang, the President and general manager of Neoway said, "As the IoT is integrating with industries and the 5G communication technology is evolving fast, Neoway Technology will further enhance the company's R&D innovation capabilities and market exploring capabilities to achieve rapid business growth with the help of the capital market."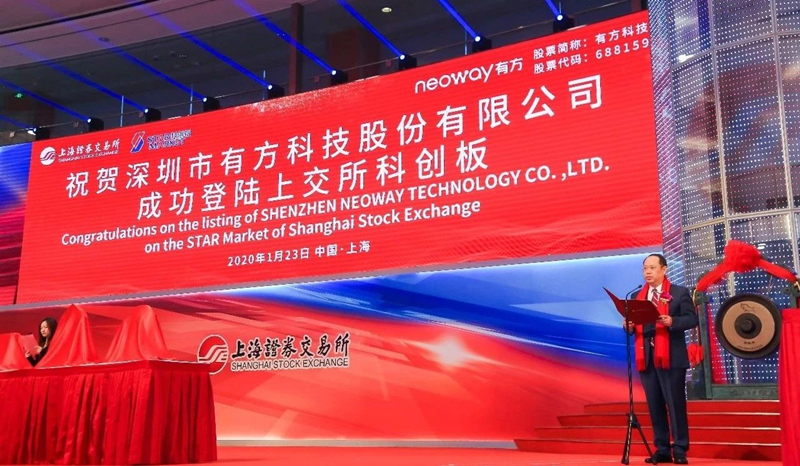 In the value chain of IoT, Neoway Technology focuses on the connectivity of IoT. With the prospective business layout and the strong innovation and R&D capabilities, Neoway has achieved great success in the smart grid, China Tower BS monitoring, IoV, and other fields. The company is committed to providing stable and reliable access communications and services for the IoT industries. Its product portfolio covers 2G/3G/4G/NB-IoT/eMTC cellular modules, wireless communication terminals, and wireless communication solutions. They have been widely used in smart energy, IoV, industrial IoT, commercial retail, smart city and other industries.
As the IoT develops fast, Neoway Technology starts to explore the market outside of China with Chinese "intelligence" while innovating technologies and applications in China. By now Neoway has set up multiple branches across the globe, and its products have been sold to North America, Europe, South America, CIS, Southeast Asia, and other countries and regions. After launching its IPO on the science and technology board, Neoway will use the fund raised in the R&D and industrialization of 5G cellular modules and solutions, 4G and NB cellular modules and solutions, V2X solutions.
Neoway Technology will deeply perceive customers demand for stable and reliable communications access in the different scenarios of the Internet of Things, firmly follow the development direction of wireless communication technologies, and constantly enhance the comprehensive strength. We will continue to dedicate in our key cut-edge areas, broaden the industry range, and innovate technologies and applications to provide customers with higher quality and more cost-competitive products and services to win customer satisfaction. Neoway will contribute more for prosperity of the Internet of Things industry.