Charging Piles for SAIC Motor's Marvel R Equipped with Neoway Technology N58 Makes Charging Safer and More Convenient for Vehicle Owners
In the first quarter of 2021, SAIC Motor launched the intelligent new energy vehicle Marvel R. It is worth noting that the intelligent charging piles for Marvel R are equipped with the flagship product of Neoway Technology, Cat.1 module N58. Neoway N58 helps the intelligent charging piles provide stable and reliable charging for electric vehicles. Neoway N58 has also become the industry's first 4G Cat.1 communications product applied to SAIC Motor's Marvel R. Based on the connectivity of N58, vehicle owners can preset the charging time by using the app, and monitor charging information in real time, view fault warnings, and control safety hazards, which greatly improves the convenience and safety of use.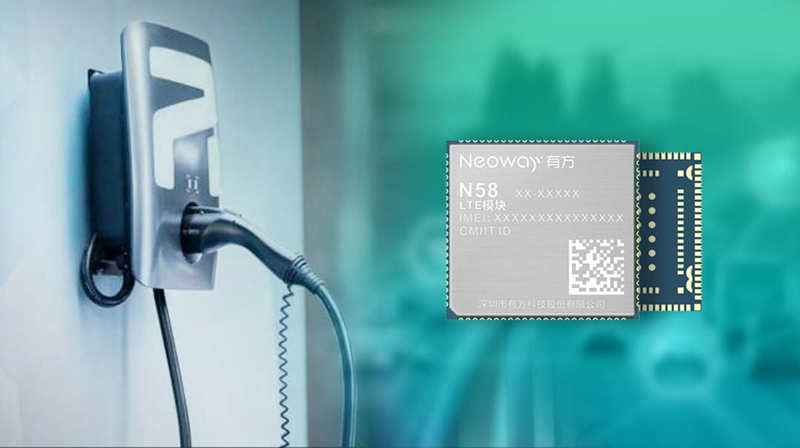 The sales volume of new energy vehicles in China has maintained rapid growth, according to data released by the China Association of Automobile Manufacturers. From January 2021 to April 2021, the cumulative sales volume of new energy vehicles was 732,000, a year-on-year growth of 249.2%. Among them, the sales volume of pure electric vehicles from January 2021 to April 2021 was 577,000, a year-on-year growth of 313.5%. The pure electric vehicle market will continue to expand.
Neoway Technology has accumulated rich commercial experience in in-vehicle pre-installation and aftermarket markets of new energy vehicles. As the Cat.1 flagship product launched by Neoway in recent years, N58 modules have been shipped in a large scale in many IoV industries, including T-Box, smart charging pile, in-vehicle smart box, and shared (electric) bicycle. N58 has also passed the safety test of China Automotive Technology & Research Center, and can effectively defend against malicious intrusions, avoid information leakage, and ensure the safety of vehicle communications, enhancing the stability, reliability, and safety of N58 in the IoV industry.
As the industry's first Cat.1 module developed based on the UNISOC 8910DM platform, Neoway N58 has rich functions, and provides convenient development and rich applications.
N58 runs on LTE networks with the widest coverage in China and even the world, supports mainstream frequency bands in key regions, and provides customers with stable and complete communications guarantee for global business expansion.

An uplink rate of 5 Mbps and a downlink rate of 10 Mbps are the preferred communications solution for medium-rate IoT terminals.

The unique Bluetooth and Wi-Fi scan functions, as well as the MOTA+FOTA function, enable N58 to not be limited by distance. N58 can be provided with rapid maintenance and upgrades, regardless of whether the distance is short or long. N58 is suitable for maintenance and upgrades of IoT terminals that are inconvenient to disassemble.
With continuous diversification and fragmentation of IoT applications, 30% of medium-rate services on industry applications will adopt Cat.1 as the first choice for wireless communications. Through early planning and deep engagement in the Cat.1 field, Neoway Technology has not only launched the flagship product N58, but also developed the industry's smallest Cat.1 module N716. Neoway Technology will continue to provide customers with more communications products that feature low power consumption, wide coverage, and diversified applications, retain its stable and reliable differentiated advantages, focus on customer pain points, and enhance customer values.