Cloud-Pipe-Device Integrated Communication Supports and Boosts Digitalization of the Gas Industry
On October 27, the 2021 (24th) China International Gas and Heating Technology and Equipment Exhibition (hereinafter referred to as "Gas & Heating China 2021") opened in Hangzhou. Neoway has been developing in the energy market for many years, and its combined products of cellular modules, access cloud, and pipe cloud provide stable, reliable, and secure communication support for the gas IoT in application scenarios such as gas metering, leak detection, flow monitoring, pressure/temperature measurement, etc., enabling the digital upgrade of gas operation. At Gas & Heating China 2021, Neoway in Booth B81 showcases its IoT 5G (including NB-IoT) and 4G (including Cat.1) wireless communication products for the gas industry, especially gas safety, an area that draws high attention. With NB-IoT secure communication modules and the various gas metering and monitoring terminals of built-in Neoway communication modules, Neoway has attracted lots of exhibition visitors, who passionately exchanged ideas with Neoway.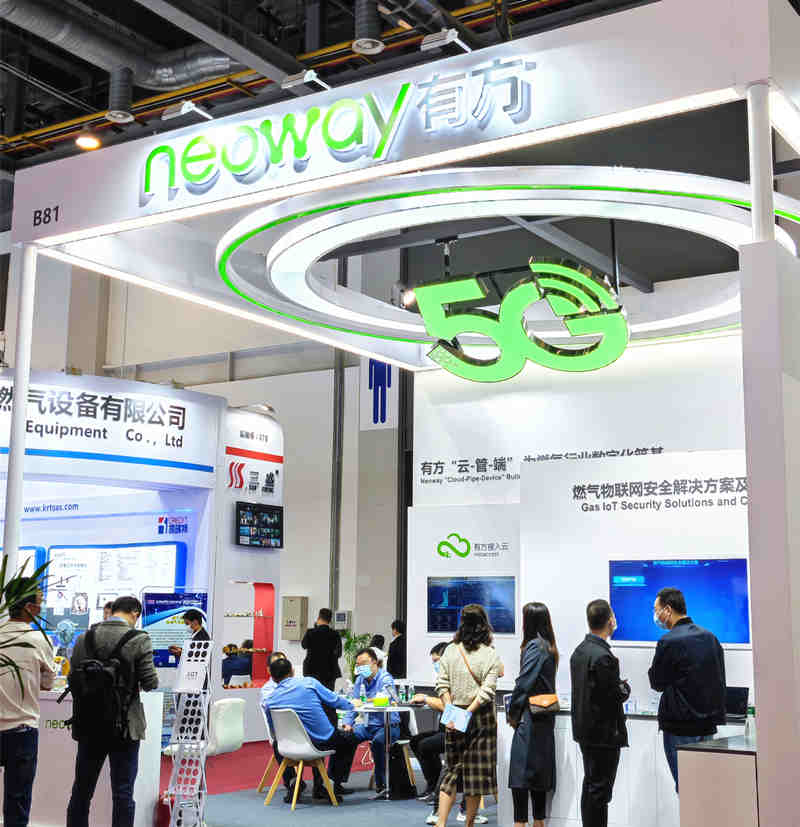 Since the adoption of the 5G standard, NB-IoT has been contributing to the continuous evolution of 5G wide-connection technology, and in view of the trend of this industry, Neoway has been continuously innovating to provide end users with rich product choices. Previous products include NB-IoT module N21, which has won major bids from operators, the international NB-IoT+GPRS double-mode module N25, and NB-IoT+eMTC+EGPRS triple-mode module N27, which has won multiple important certifications from PTCRB, GCF, T-Mobile, etc. Next, there are the brand-new NB-IoT products N306-CD and N21-CD, with 2.1V-4.2V ultra-wide voltage; PSM<1.5 uA and ultra-low power consumption (lower than the previous generation by 50%); and a security safeguard that supports cryptographic algorithms recognized by the State Cryptography Administration and has passed the security certification of the Platform Security Architecture (PSA). Multiple star products of Neoway boost terminal applications in the gas industry by enhancing communication stability and reliability and supporting safe and efficient operation.
Gas Data Security
In the field of gas data security, Neoway, by virtue of its technological accumulation over the years, has developed multiple NB-IoT secure communication modules that can be applied to intelligent gas terminals to securely upload encrypted data to gas companies' business platforms, thus realizing secure and efficient transmission from the data source. Neoway's NB-IoT integrated secure communication modules have built-in hardware encryption and decryption chips, adopt high-class engine technology, support cryptographic algorithms recognized by the State Cryptography Administration and key management, and can realize security defense, traffic analysis, blacklist/whitelist and other functions to provide stable, reliable, and secure access communication for gas operators. At present, multiple security modules of Neoway have been applied to gas terminals of Shanghai Gas, Shenzhen Gas, ENN Energy, and other companies; they can also be applied to fields that have high requirements for communication security and coverage, such as smart water management, smart heat supply, fire control smoke detection, and smart agriculture.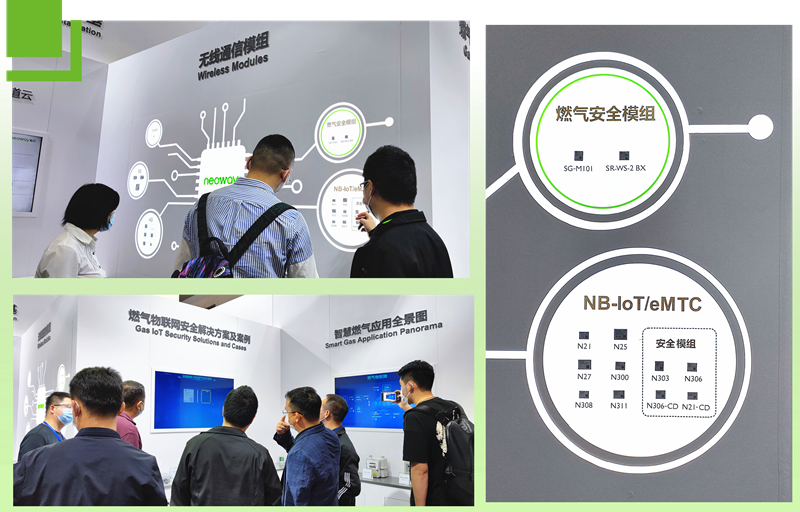 In addition, Neoway's NB-IoT modules, in combination with Neoway's creative pipe cloud, can perform intelligent analysis on communication data, form visualized reports, and send early warnings on communication exceptions, thus enabling gas operators to implement early warning and early maintenance on communication accidents and enhancing operation and maintenance efficiency by 30% to 40%.
Gas Safety
With regard to gas safety, Neoway's wireless communication products, such as 4G and NB-IoT, are applied to terminals such as gas alarms and gas pressure monitors, which effectively increases the gas leak detection rate; for indoor users, this reduces the chance of gas poisoning, and for outdoor users, this reduces gas explosion accidents caused by improper construction or operation. Besides, the gas RTU, gas meter, and other equipment of Neoway's wireless communication modules can provide users and gas companies with stable and reliable communication services to facilitate precise gas billing, maintenance, adjustment, control, and operation decision-making.
Meanwhile, many gas terminals, including gas flowmeters, gate station perimeter security equipment, pressure regulating and flow control stations, and pipeline manhole covers, can be developed based on Neoway's 4G, NB-IoT, and other cellular modules, to achieve low power consumption and wide communication coverage, and effectively improve the operating efficiency of the gas industry.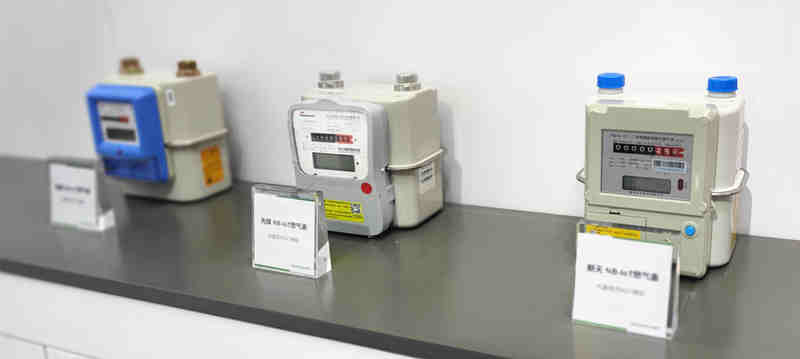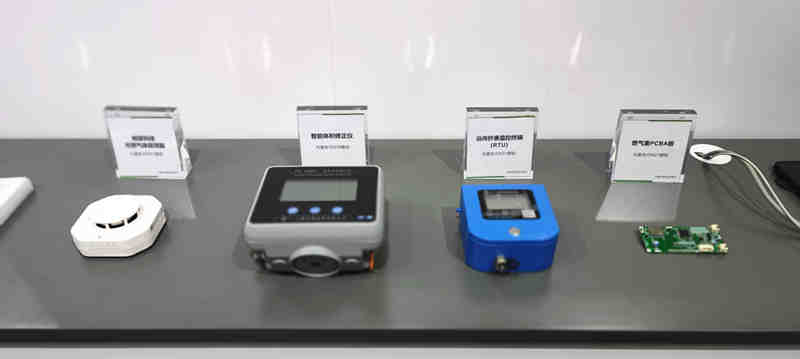 As a kind of clean energy, gas is widely used in daily production and life. Neoway continuously delves into industrial demands, perceives industrial pain points, empowers the safe operation of gas production, transmission, distribution, and use, and provides rich, stable, and reliable products and professional services to empower the smart gas industry and accelerate its digital and smart upgrade.