Neoway introduced a new Wi-Fi HaLow module, which will fill the perennial vacancy of LPWA IoT technology
Over the past decade, Wi-Fi has facilitated network connections and information exchanges among billions of smart interconnected devices in homes and businesses. However, current Wi-Fi standards, constrained by the protocol's limited range and overall functional challenges, fail to enable hardware devices to communicate with each other smoothly over greater distances, thus inhibiting the establishment of a truly interconnected ecosystem of smart devices.
To meet the customer needs of Low Power Wide Area (LPWA) IoT and accelerate the promotion of IoT application innovation, Wi-Fi HaLow technology, based on the IEEE 802.11ah standard, has emerged. Compared with traditional Wi-Fi, Wi-Fi HaLow can connect up to 8,192 IoT devices with a single Wireless Access Point (AP) at greater distances and lower power consumption.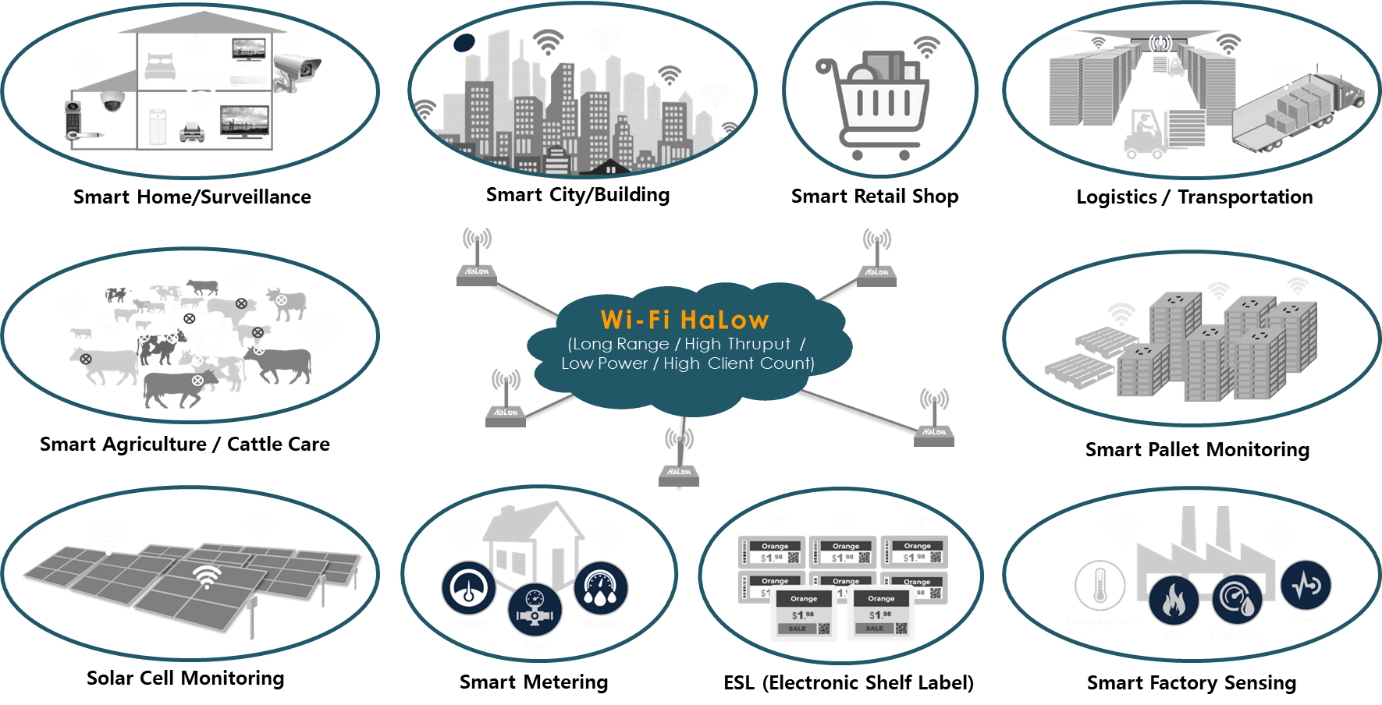 Neoway Technology, based on Newracom's Newly launched upgraded chip NRC7394, has introduced the industry's smallest Wi-Fi HaLow module, LW510. This module is able to cater to the unique requirements of various application scenarios such as smart cities, smart metering, access control systems, industrial automation, smart agriculture, smart retail, and smart home/security. Consequently, it offers a more stable, reliable, and secure connection service for a wider range of indoor and outdoor IoT applications.
Smaller size: with dimensions of 12.0 x 12.0 x 2.3mm, the LW510 meets the need for small-sized modules in end products. This effectively reduces the size and costs of customer products.

Wider coverage: the LW510 features strong penetration power, with the long-range coverage capability of Sub-1 GHz signal. It can effectively connect IoT devices over a kilometer away, providing coverage distances up to dozens of times that of traditional Wi-Fi. It also penetrates structural obstacles more easily

Lower power consumption: operating in the 740 – 950 MHz frequency band, it supports channel bandwidth of 1/2/4 MHz and can accommodate data throughput from 150 kbps to 15 Mbps. This allows devices to operate for an extended period in low-power mode, thereby minimizing the need for recharging or replacing batteries.

Increased security: the LW510 utilizes the latest Wi-Fi security standard, WPA3, with keys increased to 192 bits for enterprise (EAP) authentication. It also supports Opportunity Wireless Encryption (OWE) under Wi-Fi CERTIFIED Enhanced Open™, providing more secure protection for IoT device communication.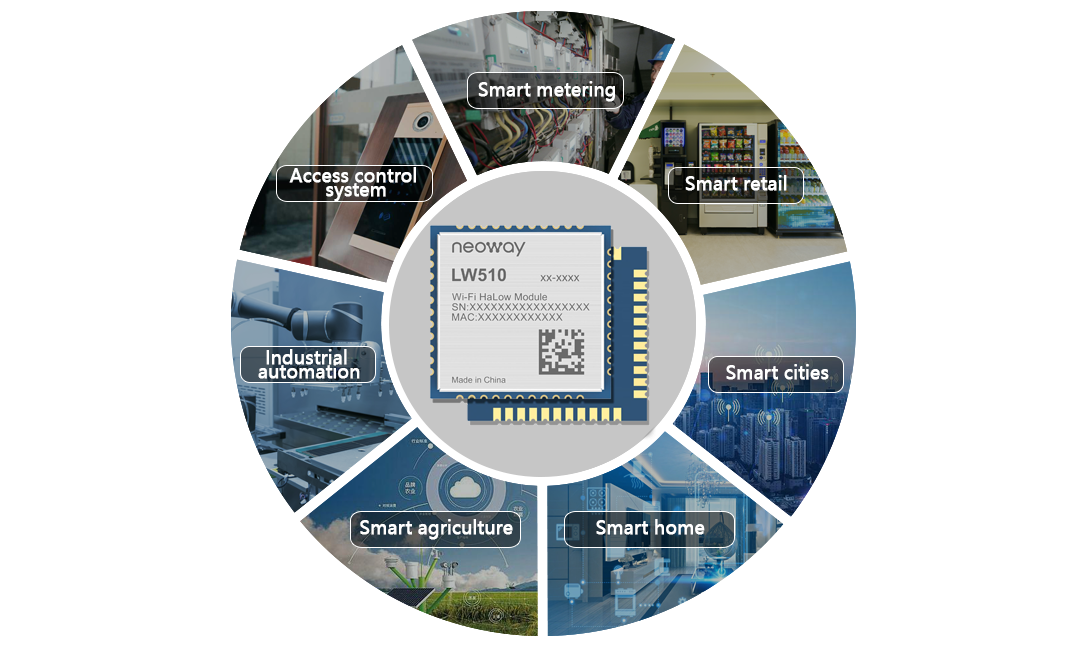 Currently, Neoway's Wi-Fi HaLow module, LW510, is in the testing stage and will soon be launched, focusing first on the North and South American markets (902 - 928MHz). As the Internet of Things continues to mature and diversify, Neoway remains committed to integrated innovation, to increasing its R&D efforts, improving product performance, and gradually promoting the Internet of Things into a new era of scalability, safety, low power consumption, and remote connection.