Neoway N75 LTE Module Certified by AT&T, Accelerating Expansion in International Market
Recently, Neoway N75-NA, an LTE module, gained the certification approval from the North American operator AT&T, enabling it to apply to the U.S. market.
The AT&T certification is considered as the world's most stringent operator certification. AT&T approved modules must take much of the complex "heavy-lifting" task out of RF design and engineering and these modules are made to the highest performance standards.
Before this approval, the N75-NA module had obtained PTCRB certification. If your device uses this AT&T certified module, you can enjoy the benefit of shorter time-to-market and lower the certification costs in the U.S market.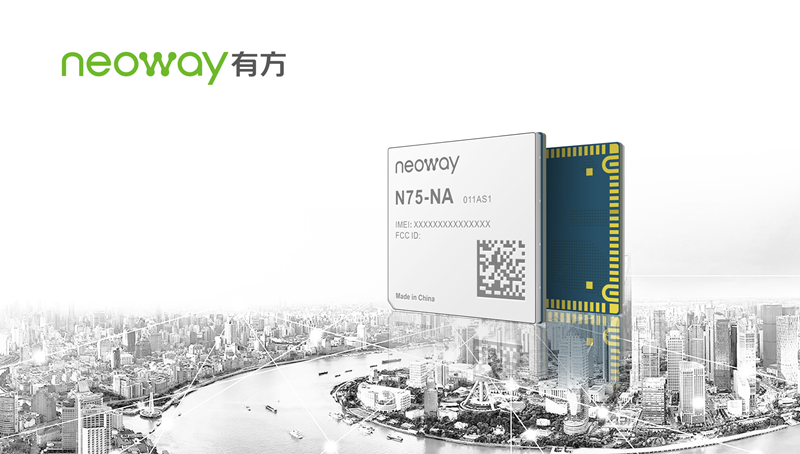 After N75-NA took 3 months to obtain the PTCRB certification and took nearly 5 months to obtain the AT&T certification, customers would save 3 to 4 months in product development and hundreds of thousands of dollars in development and certification costs.
N75-NA is an LTE Cat 4 module developed on the Qualcomm MDM9X07 platform and applicable to North America, Europe, and Latin America. The module is packaged in LGA and is compatible with Neoway 4G and 3G series modules. It can operate on LTE, WCDMA, and GSM networks with a maximum downlink rate of 150 Mbit/s and supports the GNSS position fix. With various peripheral interfaces, N75-NA can mount CODEC, Wi-Fi, and BT components and supports OpenLinux development. The module can run steadily in harsh environments with its ultra-wide operating temperature range from -40°C to 85°C. It is ideal for industrial applications that require a long-lifecycle and high reliability, such as energy metering, in-vehicle monitoring, security & surveillance, equipment management, industrial routing, etc.
"N75-NA could pass the AT&T certification successfully because Neoway has strong quality awareness and strict quality control system," said Bond, who is responsible for the certification process, "Neoway's capability is recognized by the world's top telecommunications operators, and Neoway paves the way to North America, Europe, Latin America, and other markets for our customers."
In the future, Neoway will continue to accelerate the expansion of international markets, to provide customers with more stable and reliable cellular communications products, and to contribute to the convergence and rapid development of the global Internet of Things.