Neoway's 5G module and cloud products were released on product launch conference
On April 22th, 2020, Neoway Technology held a product launch conference online at 2:00 p.m. (Beijing). This was the beginning of a series of Neoway activities in 2020. At the launch conference, Neoway publicized its product strategy for the first time and released 5G module product and cloud products.
In terms of 5G product, Neoway launched the N510 module that was developed on the Unisoc platform and was extremely competitive. We aimed at providing affordable 5G products for our IoT customers.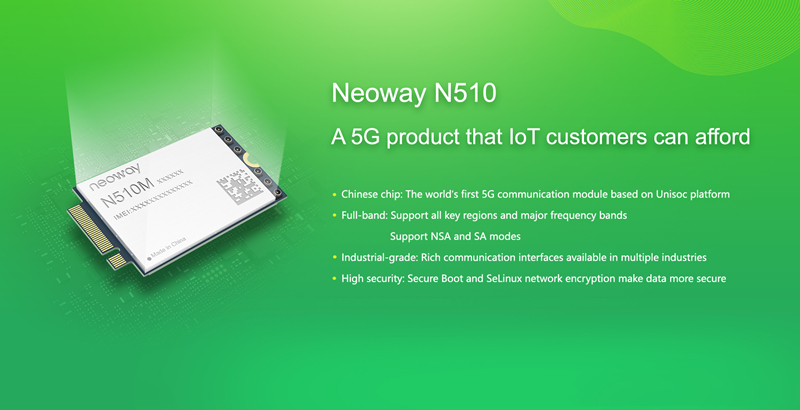 In terms of cloud products, Neoway launched "Two Clouds" that were neopipe cloud and neoaccess cloud respectively. Neopipe cloud was the IoT industry's first management platform for the monitoring, optimization, fault prediction and remote diagnosis of wireless communication pipelines. Neoaccess cloud was a one-stop access service platform that was designed to build a stable and efficient communications access and application development system. So far, Neoway cloud products have been used in industrial control, smart energy, and other industries.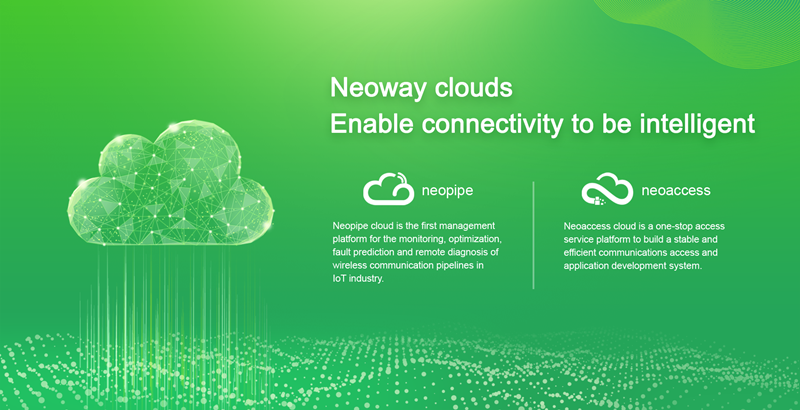 This was the first product launch conference that Neoway Technology held in 2020, and a series of activities would be carried out soon. In the era of 5G, we would work with customers and partners to create greater value for IoT.