Neoway Continues to Take the Lead in the Power IoT Field and Adheres to Innovation to Enhance Customer Value
On November 2, 2020, the 41st International Symposium and Exhibition on Electromagnetic Measurement Technology, Standards, and Products (hereinafter referred to as "Power Exhibition") was held in Dongguan, Guangdong province. During the two-day exhibition, experts and representatives from nearly 150 institutions and enterprises from the upstream and downstream industry chains showcased new achievements and applications in their respective fields, and jointly discussed new trends in the development of power IoT.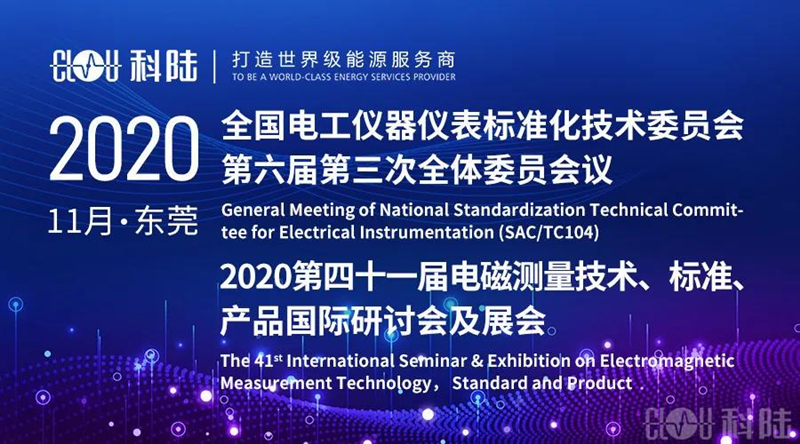 The year 2020 is an important node on the development route of mobile communications technology and also a representative and commemorative year for the entire IoT industry. 5G networks develop rapidly, and 2G/3G networks are in their final hours. With the update and iteration of communication technology, the global power IoT market raises diversified communication technology requirements.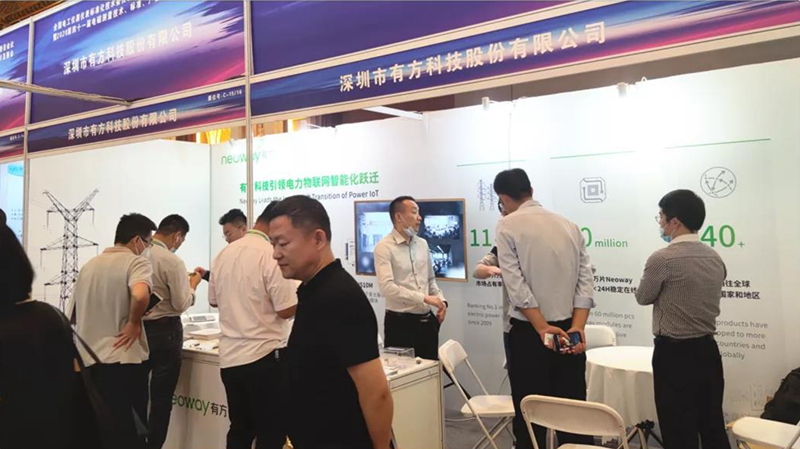 Jiao Yanming, head of the power industry operations department of Neoway, said, "At present, the power IoT markets outside China are mainly based on 2G and 3G networks, and migration to 4G networks has been initiated in some regions. As people keep looking for the low-energy-efficiency and wide-coverage applications, and the NB-IoT and LTE Cat.M technologies become increasingly mature, the future global power markets will be dominated by NB-IoT and LTE Cat.M, while LTE Cat.1 will technically serve as a bridge between NB-IoT and LTE Cat.M. It is estimated that by 2025, NB-IoT, LTE Cat.M, and LTE Cat.1 will become the mainstream communication technologies. In the power IoT market in China, LTE Cat.1 and LTE Cat.4 are the main trends, and by 2025, the market will be dominated by LTE Cat.1 and 5G. Faced with the rapidly changing era, Neoway accurately grasps customer needs, quickly deploys, and provides the most suitable options for different regions to help customers achieve the goal of maximizing value."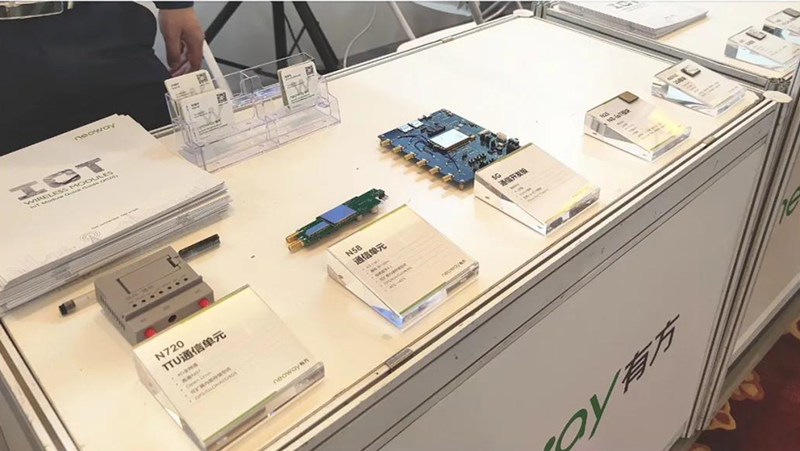 As a pioneer in the field of power IoT wireless communication, Neoway has been growing together with the industry and continuing to lead the industry since the beginning of the intelligentization of China's power industry in 2009. Since 2010, Neoway has been ranking the first in terms of market share in the power IoT industry. In the 2G era, Neoway developed and launched the pure data communication module M590. In the 3G era, Neoway launched N51 in countries outsides China, and its market share took the lead in many countries and regions. In the 4G era, the Neoway innovative 4G 7-mode module N720 brings more value to customers' terminal products.
Today when the market is co-dominated by NB-IoT, 4G (including Cat.1), and 5G, Neoway still retains its leading advantage in the power IoT industry, leading the transition of wireless communication technology in the power industry.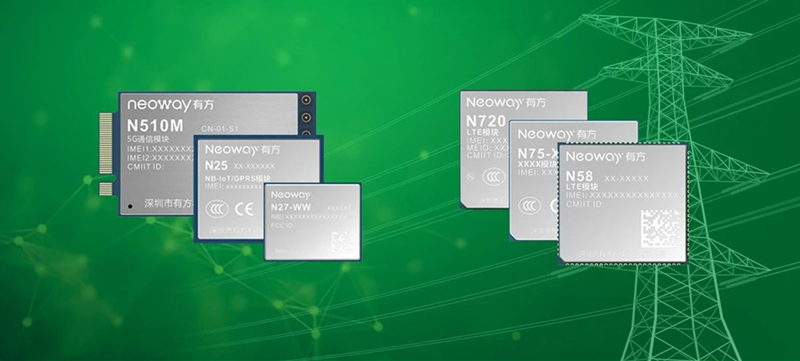 Neoway N25 is the industry's first Cat.NB-IoT+GPRS dual-mode NB-IoT module, which can help terminal products to smoothly transit from 2G to other networks and solve the problems, such as technical risks and cost increase, caused by the replacement of communication modules. Neoway N25 has been shipped in batches to many countries and regions outside China and mainly used in the power industry, and the shipment is still growing.

Neoway N27 supports Cat.NB-IoT+Cat.M1+GPRS triple modes. Thanks to its outstanding RF performance and software and hardware support, NB-IoT module N27 passed FCC, PTCRB, GCF, and other international certification tests in succession, paving the way for the application by terminal customers in the European and American markets.

N75 is a 4G module for Neoway to further expand its global business. It is pin2pin compatible with Neoway's flagship product N720. N75 has passed PTCRB, AT&T, T-Mobile, and other certification tests, and is shipped in European and American markets in batches.

Neoway N58 is the world's first Cat.1 module developed based on the Cat.1 bis platform. It was first launched by Neoway in October 2019 and is suitable for medium- and low-rate mobile communication scenarios. N58 can facilitate many tasks in the power industry, such as power transmission, power distribution, and centralized meter reading, reducing costs and improving efficiency.

Neoway's 5G module N510M is the world's first IoT module equipped with UNISOC's 5G baseband. It supports an uplink rate of 1 Gbps and a downlink rate of 2 Gbps and features high bandwidth, low latency, and high reliability. The power communication units developed based on N510M can be used in various scenarios, such as charging piles and power inspections. After NB-IoT is included in the research of 5G R17, the global power IoT market will also enter the 5G era in the future, and 5G will play a significant part in the energy field, including power IoT.
Electric power is one of the most indispensable energy resources for people's production and life. Strict management must be implemented in power generation, transmission, distribution, consumption, and other aspects. As a key part of the IoT information transmission, Neoway's cellular modules will continue to provide stable, reliable, and efficient communication service to empower the intelligent upgrade of the power industry, and help the smart grid to implement reliable, efficient, and green operation.