A Perfect Ending of 2020 - Neoway's Patent Applications Witnessed a Year-On-Year Increase of 130.7%
With the elapse of 2020, Neoway Technology reported a year-on-year increase of 130.7% in the number of patent applications. While the quantity was increased, the quality was improved as well. By December 2020, Neoway Technology has obtained a total of 80 computer software copyrights and was granted with 48 patents, including 8 invention patents, 32 utility model patents, and 8 appearance patents. In addition, 73 invention patents are still being processed. As the patent review period is generally 2-3 years, the number of patent authorizations received by Neoway Technology in the next few years will continue to maintain the momentum of rapid growth.
Intellectual property is an important intangible asset of an enterprise, and innovation is the primary driving force for enterprise development and an important means to enhance the competitiveness of an enterprise. As the carrier of innovation achievements, patents are not only a means of protecting independent intellectual property rights, but also a reflection of companies' enhanced competitiveness. In China, invention patents have become one of the projects that many technological innovation companies invest the most financial resources, manpower, and time due to their long application period, high difficulty, low pass rate, and high value. Especially in the communications industry, patent R&D, application and acquisition all have high thresholds, and rely on the enterprises' long-term technology accumulation and their innovation promotion mechanisms.
Neoway Technology has adopted a series of measures in staff training, R&D investment, and technological innovation to continuously improve the quality and quantity of patents, and has achieved remarkable outcomes.
In terms of R&D staff, Neoway Technology owns a core expert team with more than 20 years of experience in the communications field, and its R&D team has been continuously growing. As of the third quarter of 2020, the company's R&D staff accounted for 58.47% of the total number of employees, which lays a solid foundation for enhancing innovation capabilities of Neoway Technology.
R&D investment has been increasing year by year. From 2017 to 2019, R&D investment accounted for 4.92%, 7.28% and 7.98% of the total revenue. To achieve sustainable development, the company's R&D investment continued to increase in 2020.The invention patents and utility model patents approved recently are the results of constantly increasing R&D investment made earlier. While the number of patent applications is increasing, the quality is significantly improved. In recent years, Neoway Technology has continuously increased investment in optimizing and improving communication quality. It has successively developed, applied for, and received authorization for high-quality invention patents, including "Regulation Method, Regulation Equipment and Computer Readable Storage Medium for Power Saving Mode of IoT", "A Method and System for Improving Paging Response Probability", and "A Method and Terminal for Base Station Searching".
With the gradual establishment and improvement of NB-IoT networks on a global scale, this wide-connected and low-power wireless communication technology has been used more and more widely. How to reduce costs and improve efficiency has become one of the key demands of IoT terminal customers. On the basis of the NB-IoT power saving mode (PSM) and non-enhanced discontinuous reception (eDRX), the R&D team of Neoway Technology has developed a method for adjusting the IoT PSM to determine the sleep parameters of the IoT based on the actual business requirements. This method can effectively reduce power consumption of IoT terminals that use the Neoway's NB-IoT module, and save the use cost.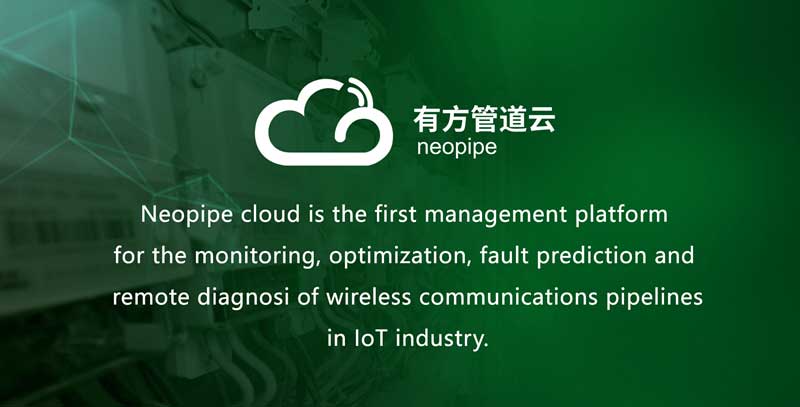 Stable and reliable communication is another key demand of IoT terminal customers and users. In practice, IoT terminals may encounter diversified problems, such as disconnection due to unknown reasons, abnormal connection caused by network congestion, frequent disconnection of devices, and device disconnection due to reasons that are difficult to locate. Communication problems often involve multiple departments or links, such as communication modules, terminal equipment, and operators. Therefore, it is difficult to troubleshoot communication problems, which is likely to cause a waste of time, manpower, and resources. To address this issue, Neoway Technology has developed Neopipe Cloud. Neopipe Cloud helps users analyze the cause of the failure based on the existing data, and quickly locate the failures. In addition, Neopipe Cloud can monitor network status, compare and analyze the network signal strength to implement network switching optimization, and provide terminal customers with diversified services, such as O&M monitoring, network analysis, power consumption optimization, traffic management, remote fault diagnosis, and communication channel control. These functions and services greatly ensure stability and reliability of communication connections, reduce power consumption of terminals, improve management efficiency for customers' business systems, and reduce operation cost. Based on this application, Neoway Technology has summarized and applied for the invention patent "A Method and System for Improving the Probability of Paging Response" (patent number: 201910889500.8).Today, Neopipe Cloud has been applied in many industry scenarios such as smart remote meter reading. It works with Neoway's NB-IoT and 4G modules to provide terminal customers with an integrated IoT communication solution.
In 2021, Neoway Technology will continue its efforts in the patent field by further stimulating innovation vitality, promoting innovation, and creating a good innovation environment to better provide customers with cutting-edge products and services.