Embedded World Opened over the Cloud, and Neoway Dedicates to a Fully Connected, Intelligent World
The annual Embedded World was officially opened on March 1. Affected by the COVID-19 epidemic, this year's Embedded Exhibition was held online. This is also the first time that the exhibition has been held online in 19 years. Without geographical restrictions, exhibitors from all over the world can display their products and solutions through the online platform. Visitors can also log on to the official website anytime and anywhere to communicate with more than 300 exhibitors around the world, discuss industry trends and cutting-edge technologies, and explore new cooperation.
As an international company that is actively expanding its global business layout and targets at customers around the world, Neoway Technology will continue to participate in the Embedded World this year to connect the world with its products and services and share its value with customers from all over the world.
After NB-IoT was officially included in the 5G standard in July last year, the global network construction and commercial use of NB-IoT has been rapidly heating up. NB-IoT becomes the first choice of communication technology for application scenarios that require high terminal power consumption, delay-insensitive data transmission, and high terminal deployment density. In addition, the Cat.M network is also rapidly deployed and commercialized in many countries in Europe and North America, and has become one of the mainstream alternatives to 2G networks. Backed by its in-depth understanding of industry development and communication requirements in different IoT application scenarios, Neoway Technology has launched the N27 that supports Cat.M1, Cat.NB2, and GPRS for markets outside China.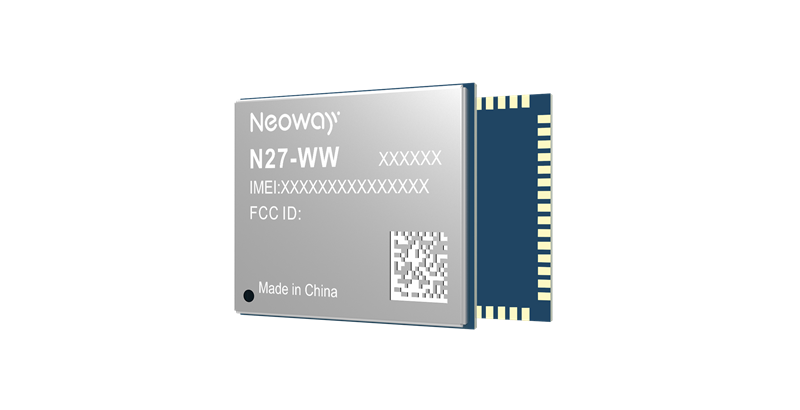 N27 is developed based on Qualcomm platform and supports Cat.M1, Cat.NB2, and GPRS. It can help terminal customers to quickly achieve communication upgrade iteration.

N27 supports multiple protocols and global frequency bands, and has passed global certifications such as FCC, PTCRB, GCF, and T-Mobile. This greatly reduces the development cycle and certification costs for customers from different countries and regions, and shortens the time to market.

N27 can be applied to a wide range of scenarios. In particular, N27 is suitable for smart meter reading, smart fire protection, smart street lights, smart home appliances, vehicle tracking management, asset management, logistics and transportation, shared travel, energy metering, and wearable products.
On the Embedded World, Neoway Technology also demonstrates other flagship products, including the 4G module N75 that supports global frequency bands and has passed extremely stringent tests in North America PTCRB and AT&T, and the Cat.1 module N58 that supports LTE Cat.1 and 2G networks and can effectively help customers smoothly upgrade their business from the 2G to 4G network.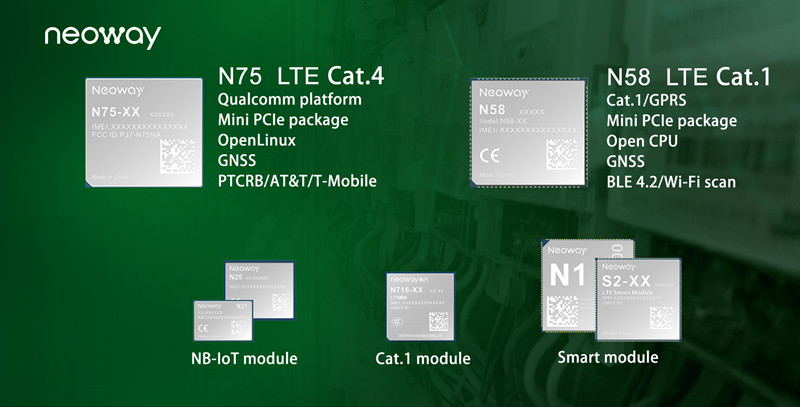 In addition to the wireless communication modules, Neoway Technology's wireless communication terminals have also attracted by many visitors. Since the launch of in-vehicle smart OBD and Tracker products in 2016, Neoway Technology has sold its terminal products to the United States, Brazil, Italy, Spain, and many other countries, and provided customized communication products and solutions for many TSP customers.
Neoway's smart OBD product, N2610, is developed based on the Qualcomm platform. It facilitates development in the Linux operating system, provides the plug-and-play OBDII interface, and supports GNSS positioning and Wi-Fi hotspots. N2610 can provide services like accurate vehicle positioning, fuel consumption records, vehicle status, anti-theft alarm, track playback, driving behavior recording for the fleet management, UBI, and other industries.

Neoway's large-capacity battery Tracker product, T101, supports a maximum standby time of over 4 years, Cat.M1/Cat.NB/GPRS networks, remote setting, IP65 protection rating, and stable and reliable performance. It is suitable for a variety of asset tracking scenarios that require high-precision positioning.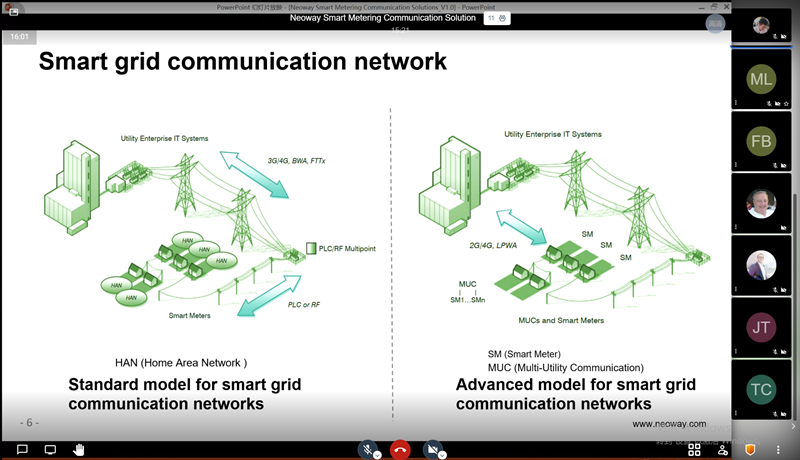 During the Embedded World exhibition, Neoway Technology will also regularly hold roundtable meetings to discuss with visitors about the related market and product topics, such as 5G, smart metering, fleet management, and asset tracking. In the next four days, Neoway Technology is looking forward to meeting you on the cloud. (For details about the exhibition website and invitation code, see the invitation letter.)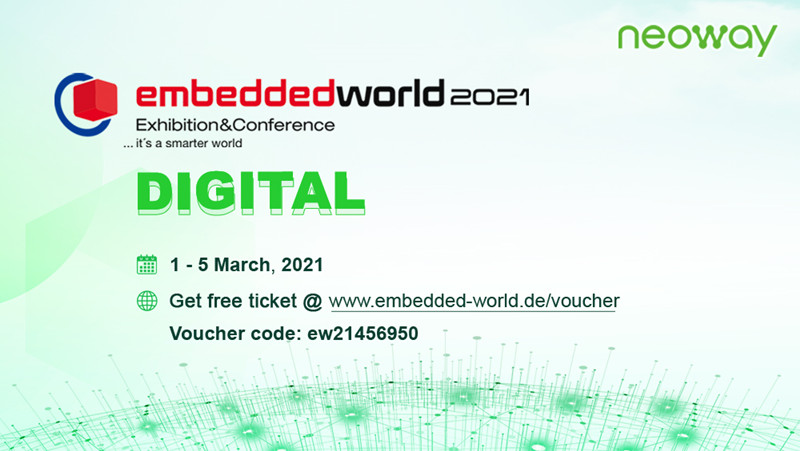 About Embedded World
Embedded World was first opened in 2003 and later held annually. It is one of the most important annual events in the embedded industry and the world's biggest exhibition of its kind. As a barometer of the economic development of the embedded industry and the industrial development trend of the EU, Embedded World presents new technologies and services of the entire embedded industry.