Online exhibition at Convergence India 2021 kicks off, Neoway Cat.1 achieves leading replacement in the electric power market
On March 24, Neoway Technology made its appearance at the 28th Convergence India 2021 through an online exhibition, to show visitors, experts, and business representatives about Neoway Technology's flagship products and application results in the India smart metering, IoT, and other markets.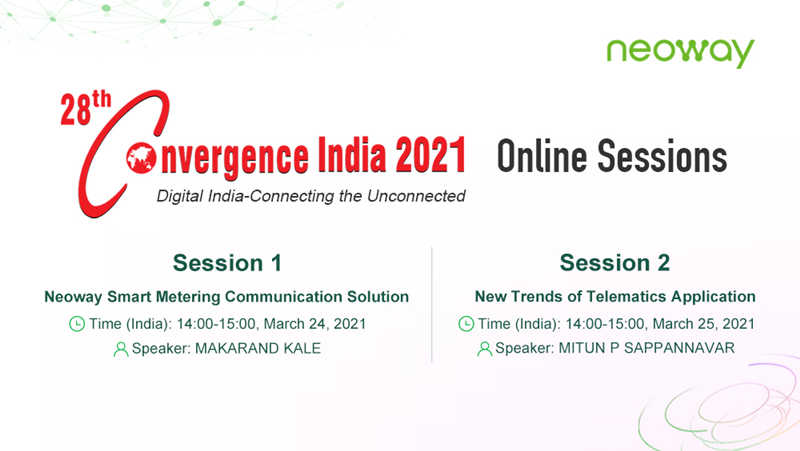 According to the authoritative report of EMIS Insights, India is the third largest electric power producer in the world after China and the United States, and it is also the third largest electric power consumer in the world. However, due to many reasons, its grid infrastructure cannot keep up with the increase in the power generation capacity. The increase in the capacity urgently requires the construction of smart power grids to ensure the power supply of key industries and key regions.
Neoway Technology has been deeply involved in the India electric power market since the 3G era, and has a leading market share of 3G wireless cellular modules. With the gradual withdrawal of 2G and 3G networks worldwide, communication upgrades are imperative. Cat.1 has become the preferred solution for communication upgrades in the electric power industry that previously used 2G and 3G as communication means.

Neoway Technology Cat.1 wireless cellular module N58 was launched in 2019. It is the world's first truly narrowband, low-power Cat.1 bis module. It has stronger network performance than GPRS, lower power consumption and cost than Cat.4. N58 has achieved a leading replacement in the India electric power market, and has more than 300 customers worldwide. In addition to the electric power industry, N58 is also deployed in POS, in-vehicle pre-installation market and aftermarket, shared travel, push-to-talk over cellular (PoC), and security monitoring. N58 is the market-leading Cat.1 bis module.
Neoway Technology also presented the industry's smallest Cat.1 module N716, 5G module N510M, 4G modules N75, N77, and N720, smart modules N1, S2, and S6a, and wireless communication terminals OBD and Tracker.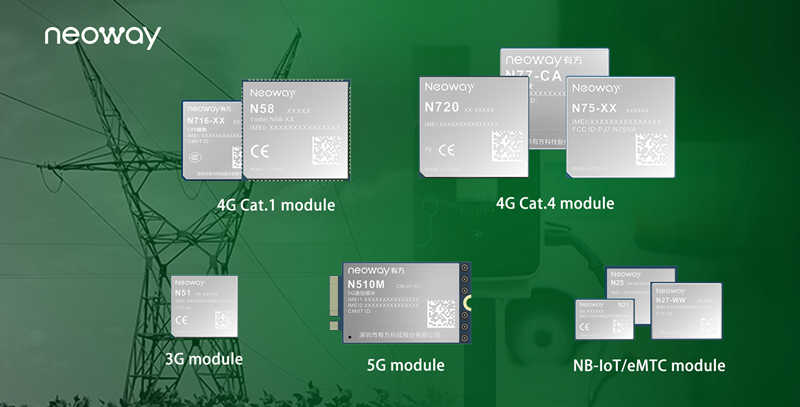 At this online exhibition, Neoway Technology also held an online technical workshop to discuss with visitors the current development of the industry and explore new trends. If you are interested in it, please leave a message to us (LinkedIn ID: Neoway Technology), or you can send an email to sales.india@neoway.com for further communication and discussion with us.
Wireless connectivity is the key to the future intelligent world where everything is interconnected. Neoway Technology has always insisted on providing stable and reliable access communication for the industrial IoT, and provides the technical foundation and communication guarantee for the implementation of stable and reliable connectivity of all things. In fields of water, electricity, gas, and other energy industries that are related to people's livelihood, and smart mobile payment and sharing industries that improve convenience, Neoway Technology continues to build an IoT ecosystem, deepen vertical industries, and broaden the application scope to serve more industries, and provides acceleration for digital and intelligent upgrades.