Neoway Tang Kefu Serves as the Leader of the Requirement Team in the IoT and Platform Interconnection Industry and Standards Promotion Association Established by CCSA
In order to promote application innovation, reduce enterprise costs, and use standards to promote the interconnection of the IoT industry chain, the China Communications Standards Association (CCSA) approved and established the IoT and platform interconnection industry and standards promotion association TC620 (hereinafter referred to as the "association"). The inaugural meeting and first meeting were held in Beijing recently. Alibaba prepared to establish the association, and Neoway Technology representative Tang Kefu serves as the leader of the requirement team in this association. A total of 28 persons from a total of 15 chip, module, equipment, and solution manufacturers, scientific research institutes, standards organizations, and testing institutions from the IoT industry attended the meeting.

At the meeting, Neoway Technology, as an outstanding representative of the IoT wireless communications module and communications solution industry, hold a workshop with representatives of well-known enterprises in the industry, including China Academy of Information and Communications Technology, Alibaba (China) Co., Ltd., Beijing Tongtong Yilian Technology Co., Ltd., and Hylintech. They discussed on the IoT and platform interconnection industry and standards. Neoway Technology representative Tang Kefu, as the leader of the requirement team, introduced the future plan.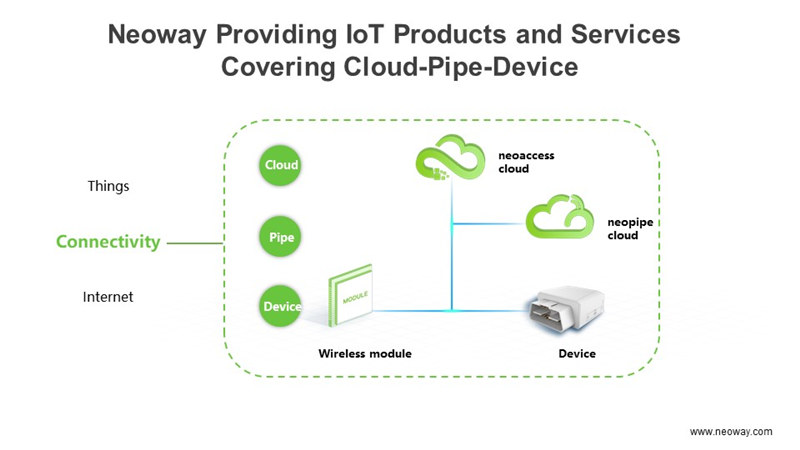 Wireless communications serves as a key link between "Things" and "Internet", and its importance is self-evident. With 15 years of deep cultivation in the field of wireless communications, Neoway Technology has provided a series of stable and reliable access communications products and fast and high-quality technical support services for the Industrial Internet of Things based on its strong technical accumulation, rich application experience, and continuous innovation capabilities. Neoway Technology will help the association unify industry access standards, improve the efficiency of industrial chain interconnection, improve data resource migration and sharing and open capabilities, and reduce access costs.
"We will systematically sort the technical standards of IoT in various vertical application fields, collect the interconnection pain points of different scenarios in various industries, and use comprehensive analysis to extract the key requirements of the industry." Neoway Technology Tang Kefu said. He also stressed that "To make the interconnection of everything be more efficient and smarter, collaborate between the upstream and downstream sides of the industry chain, jointly formulate interconnection standards, and work together to improve efficiency and reduce costs.