Enabling New Applications for Two-Wheeled Mobility and Accelerating Development of Two-Wheeled Vehicle Battery Charging and Replacement
On September 27, CPSF2021 China International Fair and Forum for Sharing Charging and 2021 China Power Lithium Battery and Energy Storage Technology Innovation Conference were held in Shenzhen International Convention and Exhibition Center (Bao'an). Luo Wei, vice president of Neoway Technology, delivered a keynote speech entitled "Enabling New Applications for Two-Wheeled Mobility and Creating an Ecology of Smart Battery Replacement".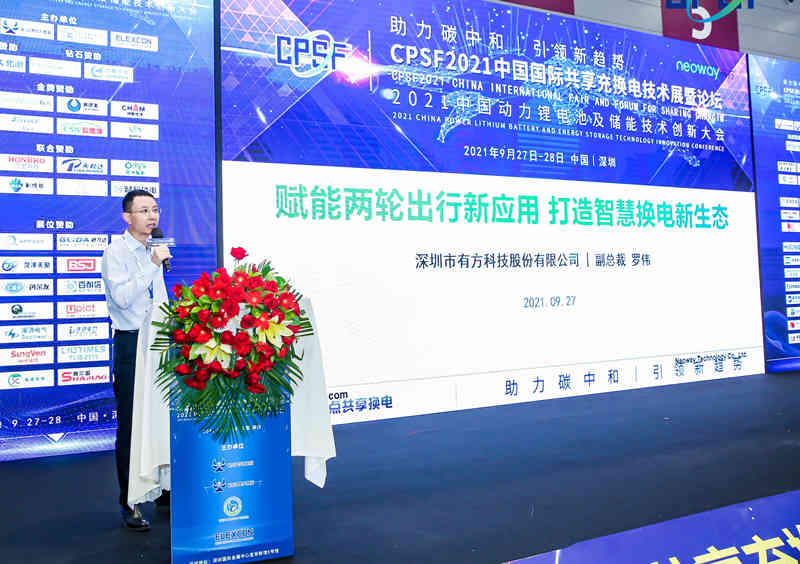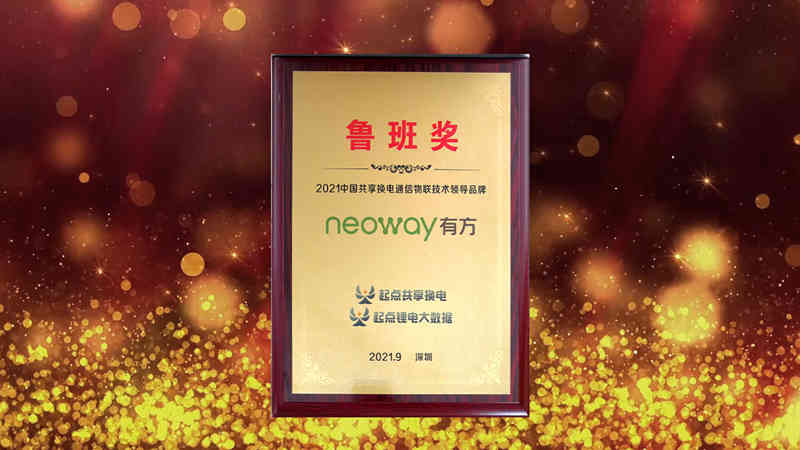 (Neoway Technology won the "Luban Award" as the leading brand of China's sharing battery replacement communications IoT technology in 2021)
According to statistics from the China Bicycle Association, the output of China's electric bicycles (light electric bicycles) in 2020 was close to 40 million. In the next few years, China's light electric bicycle market will increase rapidly. With the boost of the new national standards, sharing mobility, and industrial upgrades, the electric two-wheeled vehicle industry has ushered in explosive growth, and it has also promoted great development of upstream and downstream businesses, including intelligentization of pre-installation, sharing electric vehicle industry operations, lithium battery technology, and sharing battery charging and replacement services.
IoT cellular modules have played an indispensable role and value in major electric two-wheeled vehicle mobility scenarios, such as personal mobility, sharing mobility, and distribution mobility. Neoway Technology's Cat.1 flagship products N58 and N716 have been proven and widely used in the electric two-wheeled vehicle battery replacement industry.
Cat.1 cellular modules of Neoway Technology implement communications between the platform and battery replacement cabinet or direct communications with the battery BMS

protection board, and trans

mit data (including the battery power, voltage, temperature, and location) to the platform to implement remote charging and replacement control.

Collection of information, such as battery locations and status, by using battery positioning terminals helps battery replacement operators determine the frequency of power usage in different areas, rationally plan the distribution of sharing/rental battery replacement cabinets, know the battery lifecycle status, ensure power safety, reduce battery maintenance costs, and improve battery utilization, turnover rates, user experience, and satisfaction.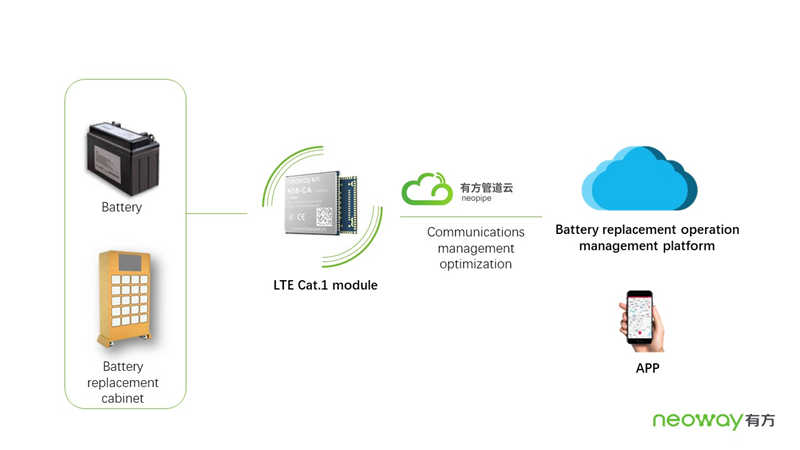 In the electric two-wheeled vehicle battery charging and replacement industry, Neoway Technology's Cat.1 module N58 and ultra-small Cat.1 module N716 have accumulated rich application experience. These modules are used by battery manufacturers, BMS solution providers, and their products, including Meituan sharing electric vehicles, Hellobike sharing battery replacement cabinets, LV C-Chong sharing charging piles, Ganfeng Lithium, and Topband. These modules are deeply involved in the intelligent and connected electric two-wheeled vehicles. Cat.1 modules N58 and N716:

Support for OpenCPU, uplink rate 5 Mbps, downlink rate 10 Mbps, and ultra-low power consumption. They are suitable for low-to-medium-rate application scenarios in the sharing battery charging and replacement industry.

Support for multi-system positioning and high-precision positioning.

Support for bluetooth, Wi-Fi scan, and FOTA+MOTA functions, helping O&M personnel upgrade and maintain software in the near and far fields.

Equipped with an integrated access communications solution of Neopipe cloud, effectively improving communications quality, implementing network optimization, fault prediction, and remote diagnosis, and helping explore the value of IoT pipeline data.

Use of blockchain technology to achieve trusted data on the chain and provide a base for data assetization.
As a provider of IoT cellular products and services, Neoway Technology deeply understands the pain points and needs of customers in communications, and uses the cloud-pipe-device access communications architecture. This is to help customers, such as smart device manufacturers, IoT service providers, and telecom operators, reduce costs, increase efficiency, improve user experience, enhance management and O&M capabilities, and provide stable and reliable communications connectivity for many industries, including electric two-wheeled vehicle, intelligent connected vehicle, smart energy, industrial Internet, and smart city.