Neoway Technology Partners with Ant Chain and IGEN Technology to Release Cat.1 Blockchain Module
On September 29, the Global Digital Economy Industry Conference 2021- Global Blockchain Summit (hereinafter referred to as "the Summit") was held in Shenzhen, hosted by Shenzhen Municipal Government and co-organized by Shenzhen Press Group, Shenzhen Research Institute of Tsinghua University, China Federation of Logistics & Purchasing and Ant Group. With the theme of "Linking Trust with Technology, Linking Industry with Trust", the summit brought together more than 2,000 governments and industry guests to comprehensively discuss and demonstrate the development status and application prospects of blockchain and the challenges it faces from the dimensions of technology, finance, industry, public service, ecology and leading.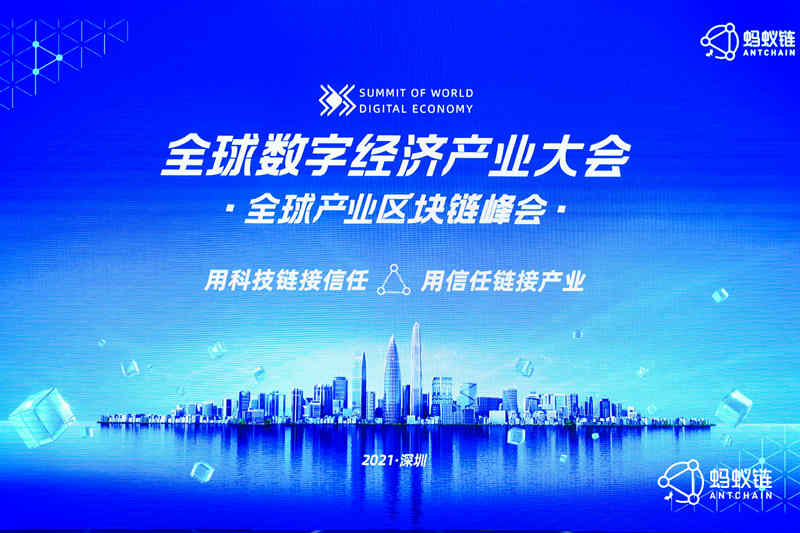 At the summit, Neoway Technology signed a cooperation agreement with AntChain and IGEN technology and jointly released the Cat.1 blockchain module supporting AntChain, which provides AntChain MaaS (AntChain Module-as-a-Service) services for distributed smart energy, strengthening the capacity for many business areas including financial services, smart energy consumption management, carbon asset development, and carbon trading, and carbon neutralization and data credibility.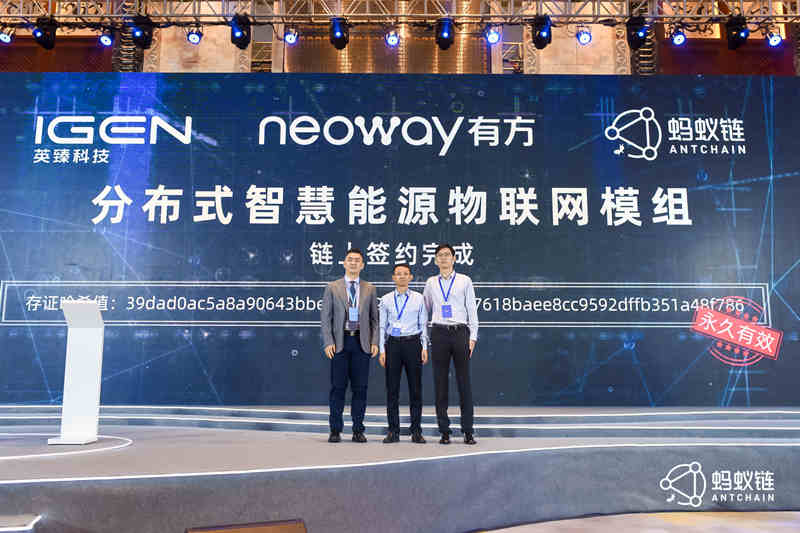 In 2021, "carbon peak" and "carbon neutral" were written into the government work report for the first time, the "double carbon" target will further optimize the energy structure, and will also accelerate the adjustment of industrial structure. In this regard, to achieve carbon neutrality, we need to do a good job of "addition and subtraction" between carbon sources and carbon sinks. On the one hand, we need to improve the efficiency of distributed clean energy, and on the other hand, enterprises must accelerate the process of carbon asset data cochain to provide safe and credible data for carbon monitoring and carbon trading. The application of blockchain has become the most powerful digital means to build a credit system and reduce transaction costs.
With a focus on IoT access communication, Neoway Technology has leading advantages in many industries such as energy, transportation, finance, and smart cities the released blockchain module can help customers in many industries such as energy, transportation, finance, smart city, industry, and agriculture to realize one-stop cochain service for carbon usage and carbon emission data, providing credible and shareable business data for all parties in the industry chain, offering a technical guarantee for digitalization and data assetization of enterprises, and helping enterprises achieve the "double carbon" goal as soon as possible.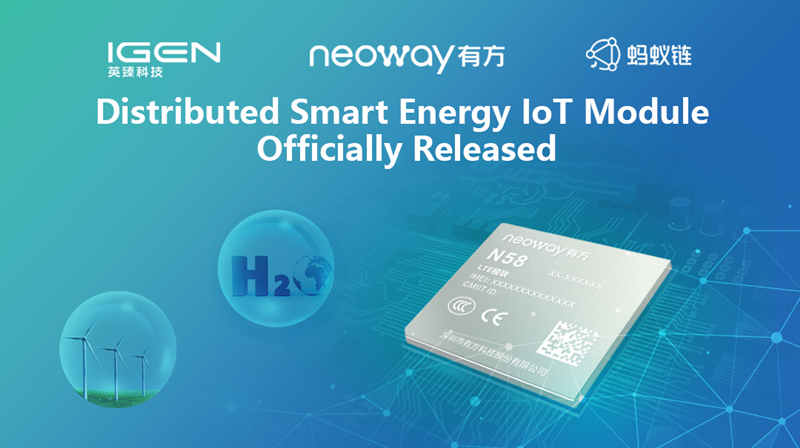 The blockchain module released at the summit was developed based on Neoway's Cat.1 star product N58.
N58 is the industry's first Cat.1 bis module developed based on Unisoc 8910DM platform, and is the first to be commercially available in many industry scenarios, such as shared power bank, shared electric vehicles, shared battery charging and replacement, public network intercom, vehicle pre-market T-BOX, vehicle smart box, vehicle GPS tracker, smart charging pile, and so on. At the same time, with more than 10 years of leadership in the energy industry, we maintain a leading position in the industry in terms of product maturity and application experience in helping customers at home and abroad to achieve the upgrade iteration from 2G/3G to 4G.
The cooperation with Ant Chain and IGEN Technology in the field of distributed smart energy is in line with the mission and values of "environmental protection, high efficiency and convenience" of Neoway Technology, and the application of blockchain module will put the wings of technology on the energy industry and help build a safe and reliable digital base. Neoway Technology will continue to deepen the cooperation among the three parties, continuously integrate and innovate based on blockchain technology, and provide stable, reliable, and secure access communication products and services for further development of industry digitization and assetization.